To coincide with our DC x Slam City collaboration, Memory Screen has crafted us an exclusive remix of Josh Kalis at Love Park.
Josh Kalis by Memory Screen (Love Park edition)
Containing footage from the late '90s way through to 2013, this vide is as much an ode to Love Park and DC as it is to Josh Kalis himself. There are few instances in skateboarding where a single brand can evoke such heavy nostalgia. Even just DC Lynx model symbolises the audiovisual output of a certain generation at certain point in time. Many passed through Love Park and put their mark on it. However, encompassing of a wealth of footage gems, this Memory Screen mixtape of Kalis succinctly shows his domination of the Philadelphia mainstay.
The DC x Slam collection launches on Friday. Join us at Covent Garden in the evening for a photo show curated by Mike Blabac. We'll also be at Southbank the next day for a jam featuring a replica Love Park kicker-to-can. More information for both on our 'Spread The Love' events page (flyer below).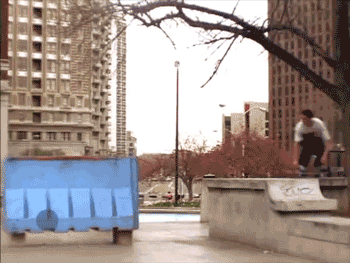 frontside noseblunt on the most famous blue barrier in skateboarding history
Edited by:
Jan Maarten Sneep
Original footage courtesy of:
DC Shoe Co: The DC Video (dir. Greg Hunt, 2003)
Alien Workshop: TimeCode (dir. Mike Hill & Chris Carter, 1997), Photosynthesis (dir. Joe Castrucci), Mind Field (dir. Greg Hunt, 2009)
Transworld SKATEboarding: The Sixth Sense (dir. Ty Evans, 1998), Anthology (dir. Jon Hollan & Greg Hunt, 2000)
411VM: Issue 30 (1998), Issue 67 (2004)
ON Video: Winter (2004)
Static (dir. Josh Stewart, 2000)
Sex., Hood, Skate, and Videotape (dir. Ian Reid, 2006)
Zoo York: E.S.T. (dir. RB Umali, 2000)
Zero: Dying To Live (dir. Jamie Thomas, 2002)
Epicly Later'd (dir. Patrick O'Dell, 2011)
'Pigeon' (dir. William Strobeck, 2012)
'Portfolio' (Joe Castrucci, 2013)
'Shoot All Skaters (Vern Liard, 2011)
'Old Footage' (dir. Alex Mucilli, 2014)
---
The Slam City collaborations archive – 2022: Skate Shop Day 2021: Slam City Skates X Oliver Payne, Thrasher X Slam City Skates, Blast Skates X Slam City 2019: Slam City X RaD Archive, Slam City X RaD Launch Gallery, Slam City X RaD Archive – Curtis McCann by Winstan Whitter 2018: enjoi X Slam City with Ben Raemers, Gonz and Toby by Thomas Campbell and Mark Gonzales, Anti-Hero X Slam City with Raney Beres 2017: Dickies X Slam City – Fall 2017 with Tom Knox, Darius Trabalza and Neil Smith, Krooked X Slam City, DC X Slam City, DC X Slam City Southbank Gallery, DC X Slam City: Josh Kalis & Mike Blabac Interview, DC X Slam City: Josh Kalis 'Memory Screen' Remix 2016: Vans x Slam City 'Lampin Pro' & 'Native American Pro', Vans x Slam City Launch Gallery, HUF x Slam City Skates, HUF x Slam City Skates Launch Gallery, Slam City "Artists" Decks with Tod Swank, Fos, Don Pendleton and Nick Jensen, Slam City Skates X Spitfire Wheels, Dickies x Slam City Skates (Summer 2016) 2013: Vans Syndicate x Slam City, House of Billiam X Slam City, DC Kalis x Slam City 2012: Slam City x Converse CTS, Silas X Slam City Skates, Real x Slam City Skates, Slam City Skates x Spitfire Classics 2010: Emerica x Slam City "Laced", Toy Machine x Emerica x Slam City 2008: Penfield x Slam City Skates 2007: WeSC x Slam City Skates 2006: Etnies x Slam City Skates 2005: Nike SB x Slam City Dunk