Our take on one of the first athletic shoes reappropriated for skateboarding, the Converse x Slam City CTS Mid and OX are available now!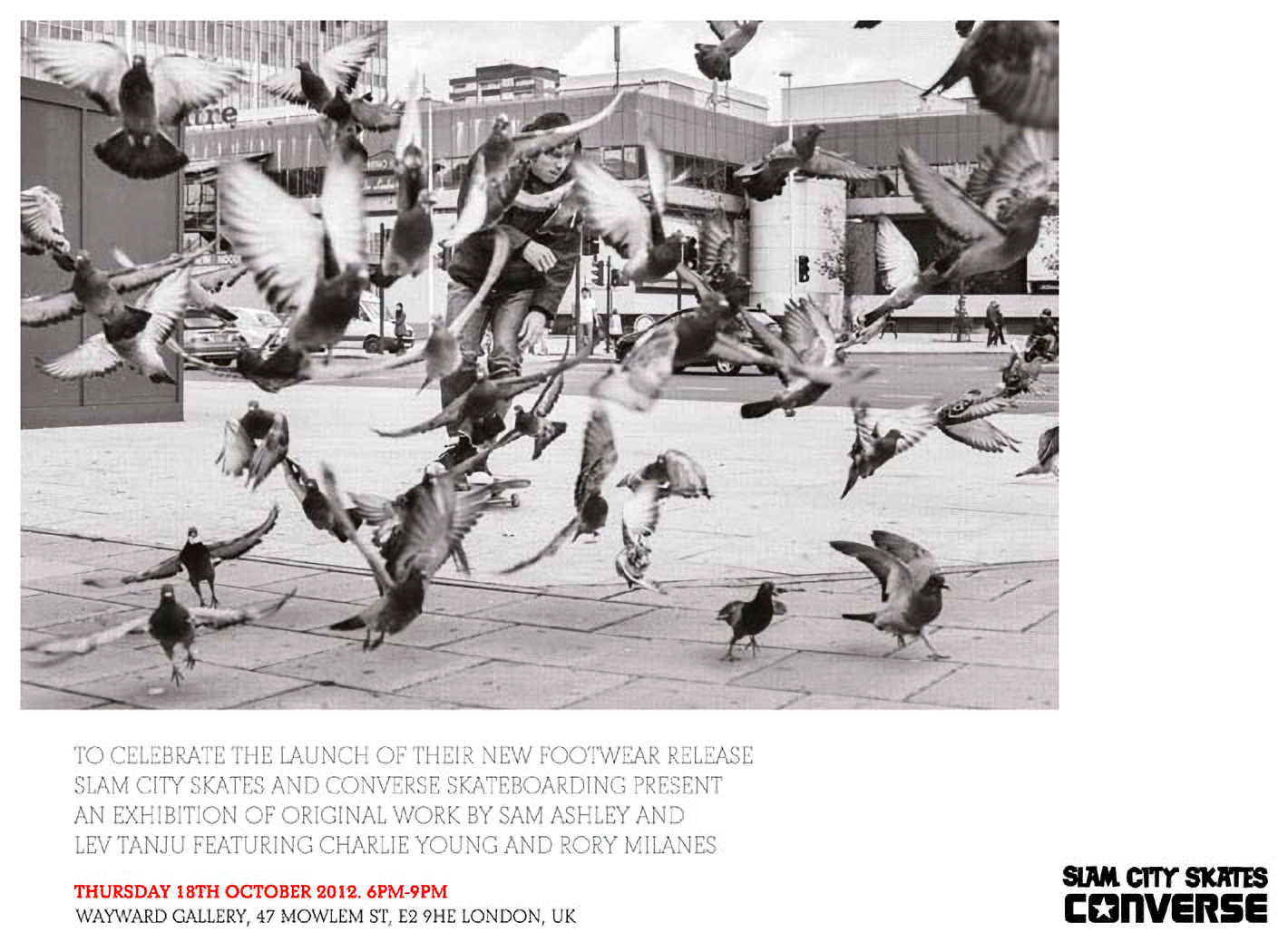 Many of the Chuck Taylor back in the '80s. The design of this basketball shoe which is nearly 100 years old still works so well off the court. Lunarlon updates have evolved this Vulcanised classic into the shoe of choice for many because of how good it is to skate in. Chuck Taylor had no idea of the impact he would make on the skateboarding world and we are stoked to have worked on this timeless staple. Our collaboration shoes are a reworking of this iconic shoe in a low and high top version. Premium black suede uppers contrast with a white sole unit with red piping. Slam City text appears on the grey heel tabs and a co-branded tongue tab which features our Swank star logo on the reverse. We chose the classic gum rubber sole because there's nothing else like it. Here is an overview of the shoes…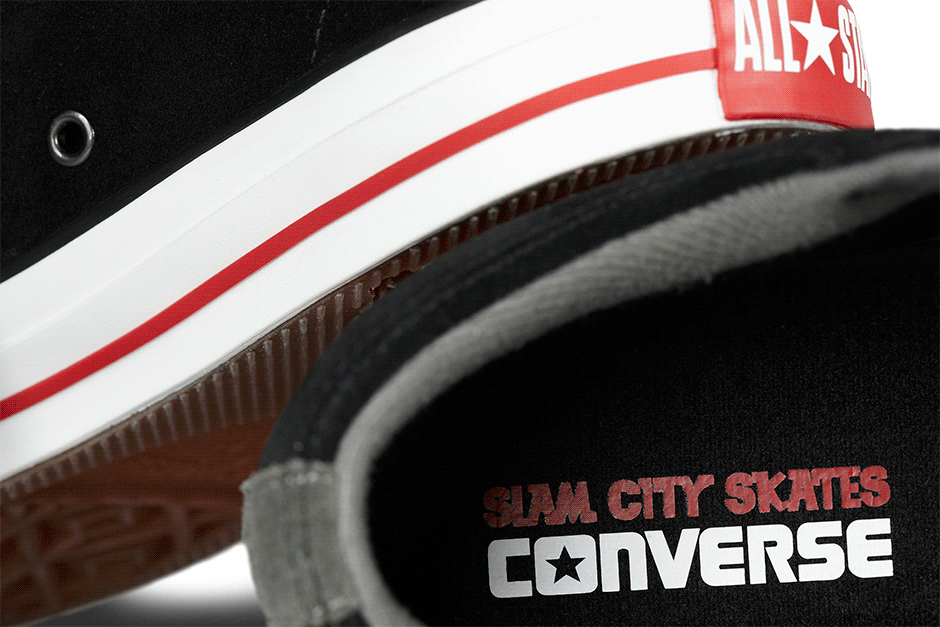 To celebrate the launch and illustrate the lo-fi aesthetic that inspired these shoes we teamed up with filmmaker Lev Tanju and photographer Sam Ashley to create a video capturing Slam team riders Charlie Young and Rory Milanes taking these new shoes to some well known London spots and a few which are way more off the radar.
Slam City x Converse CTS by Lev Tanju
Shop for these new shoes and more from Converse.
---
The Slam City collaborations archive – 2022: Skate Shop Day 2021: Slam City Skates X Oliver Payne, Thrasher X Slam City Skates, Blast Skates X Slam City 2019: Slam City X RaD Archive, Slam City X RaD Launch Gallery, Slam City X RaD Archive – Curtis McCann by Winstan Whitter 2018: enjoi X Slam City with Ben Raemers, Gonz and Toby by Thomas Campbell and Mark Gonzales, Anti-Hero X Slam City with Raney Beres 2017: Dickies X Slam City – Fall 2017 with Tom Knox, Darius Trabalza and Neil Smith, Krooked X Slam City, DC X Slam City, DC X Slam City Southbank Gallery, DC X Slam City: Josh Kalis & Mike Blabac Interview, DC X Slam City: Josh Kalis 'Memory Screen' Remix 2016: Vans x Slam City 'Lampin Pro' & 'Native American Pro', Vans x Slam City Launch Gallery, HUF x Slam City Skates, HUF x Slam City Skates Launch Gallery, Slam City "Artists" Decks with Tod Swank, Fos, Don Pendleton and Nick Jensen, Slam City Skates X Spitfire Wheels, Dickies x Slam City Skates (Summer 2016) 2013: Vans Syndicate x Slam City, House of Billiam X Slam City, DC Kalis x Slam City 2012: Slam City x Converse CTS, Silas X Slam City Skates, Real x Slam City Skates, Slam City Skates x Spitfire Classics 2010: Emerica x Slam City "Laced", Toy Machine x Emerica x Slam City 2008: Penfield x Slam City Skates 2007: WeSC x Slam City Skates 2006: Etnies x Slam City Skates 2005: Nike SB x Slam City Dunk