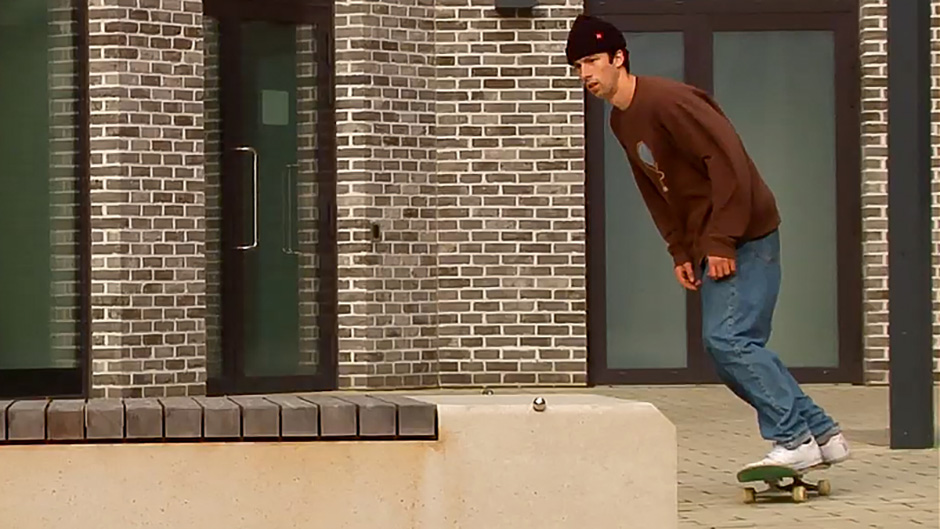 Dougie George out on the streets filming for his Grey Skate mAg video part
Having spent his formative years in Santa Cruz Dougie George is a Brighton-to-London transplant, who is as consistently surprising as he is smoothly technical. He is a powerful new addition the Slam squad. If you're lucky enough to see Dougie on the streets or at parks in our city you are always in for a treat.
Dougie's output is ever-prolific and we look forward to seeing what a year in his world looks like without any travel restrictions.
Hometown: London
Video Parts
O.W.L– Maritime, 2020
FILM/EDIT: Al Hodgson
Grey Video Part, 2020
FILM/EDIT: Mark Hawkshaw-Burn
O.W.L– Pavilion, 2020
FILM/EDIT: Al Hodgson
TRIO, 14:01, 2018
Reading Material
Ads
Thrasher x Slam City Skates, 2021
FILMED/EDIT: Kevin Parrott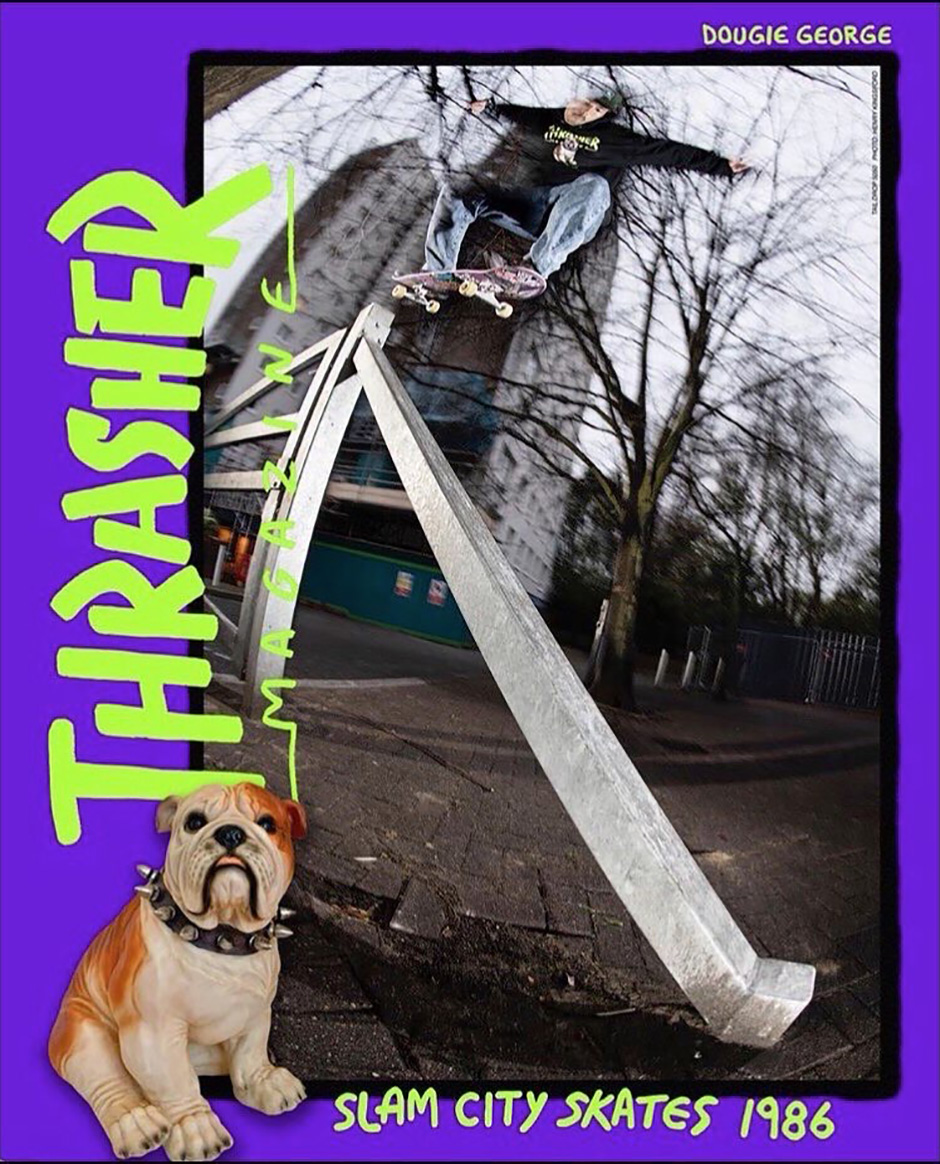 Dougie George's tail drop to 50-50 for our Thrasher x Slam City Skates collaboration. This advert ran in the 500th issue of Thrasher Magazine. PH: Henry Kingsford
---