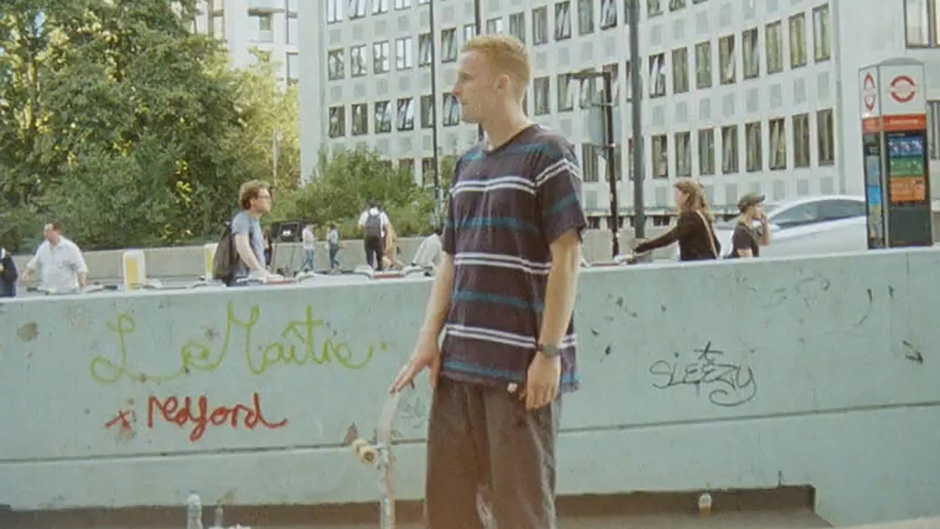 Jeremy Jones on Waterloo Bridge taken from the Piilgrim Remix video
Like many of our riders, Jeremy Jones' unique approach to skateboarding came into it's own at Southbank. His fast feet soon found him a home on a Magenta. His lines – and new opportunities for them – are endless and watching Jeremy skate beneath his native Undercroft and beyond is never boring.
We are also big fans of Jeremy's artwork and have collaborated with him on various projects, his work can also regularly be found on Slam City clothing.
Hometown: London
Video Parts
Pandora's Box, 2020
FILM/EDIT: Luka Pinto
Chrysalis, (Piilgrim Clothing 2020
FILM/EDIT: Mark Kendrick
Overcroft, 2019
FILM/EDIT: Henry Edwards-Wood
Seasons, (Landscape Skateboards, 2019)
Jeremy Jones Remix, 2014-2020
FILMED BY: Mark Kendrick, Sean Lomax and Hold Tight Henry EDIT: Mark Kendrick
Connexiones, (Pillo Wheels, 2016)
Reading Material
Ads
Thrasher x Slam City Skates, 2021
FILMED/EDIT: Kevin Parrott
---