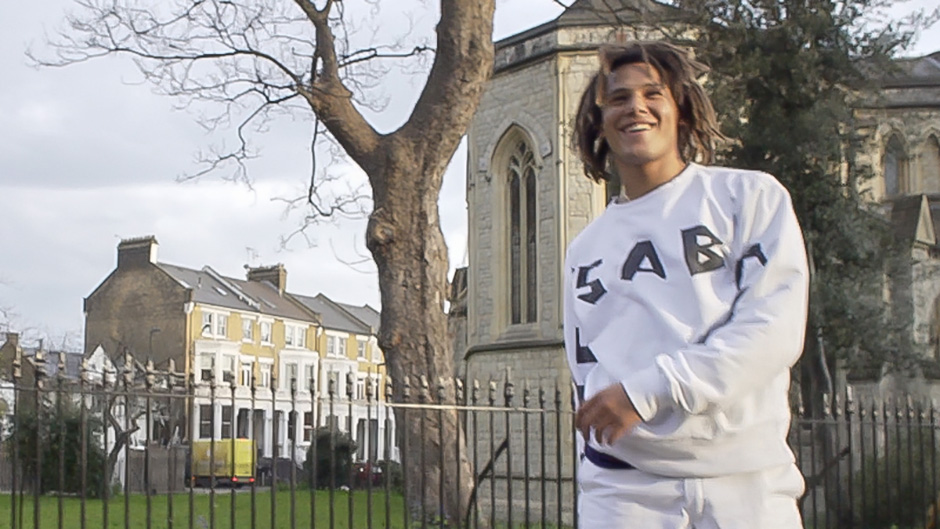 Darius Trabalza on the streets filming for our collaboration with Dickies back in 2016
Darius cut his teeth skating in the London Borough of Bromley and was already way ahead of his years. The formative experience of working on City Of Rats with Henry Edwards-Wood is where he came into his own and became part of the Slam team.
On top of being one of the best humans, he is one of our favourite skateboarders to watch due to his ability to throw in the unexpected and his progress is continuous.
Hometown: Bromley
Video Parts
City Of Rats (Slam City Skates, 2017)
film/edit: Henry Edwards-Wood
Vortex (adidas and Grey Skate Mag, 2018)
Film / edit: Adam Todhunter
Buffer (adidas and Free Skate Mag, 2020)
Filmed by: Sirus F Gahan, Hold Tight Henry, Austin Bristow, Grant Dawson, Adam Todhunter and Jack Brooks / edit: Sirus F Gahan
Reading Material
Ads
Dickies x Slam City Skates, 2016)
Film / edit: Mark Jackson
adidas Liberty Cup Advert, 2019)
Film / edit: Mark Jackson
---