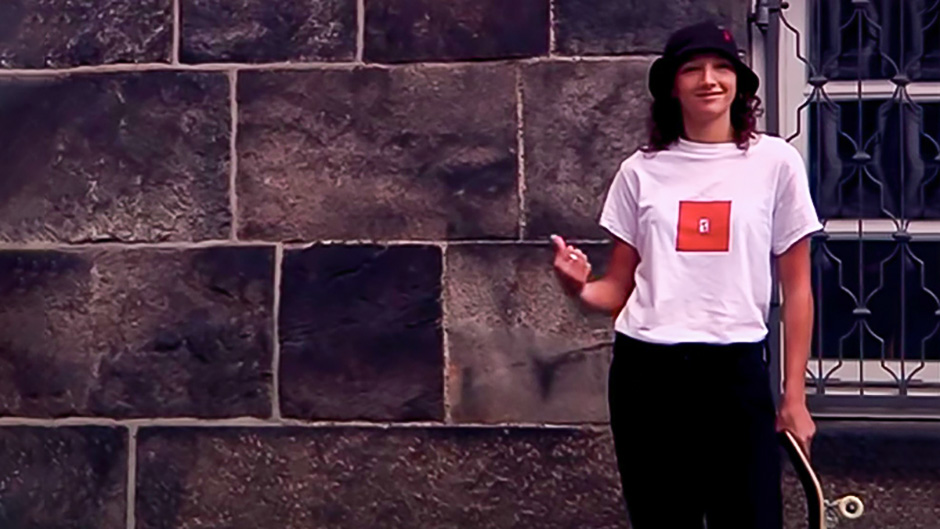 Helena Long while filming her welcome part for Poetic Collective's FLUID video
We remember Helena Long starting her weekends in the city with visits to our old Neal's Yard shop when she first started skating. She has been out there pushing it and progressing ever since and has now found a home on the Slam team.
Helena's long-standing residence with Vans UK has kept her out there more than most, from appearing in Shari White's Credits video to numerous European excursions.
Her footage is always exciting, never disappoints, and her recent work on the excellent 'No Comply' exhibition at Somerset House meant many of us got to skate the Strand (where once we would have been mowed down by buses).
Hometown: London
Video Parts
FLUID, (Poetic Collective, 2020)
FILMED BY: Markus Bengtsson and Tom Botwid / EDIT: Tom Botwid
CREDITS (Vans, 2020)
FILMED/EDIT: Shari WHite
Arms Wide Open (Vans Europe, 2019)
FILMED/EDIT: Sirus F Gahan
SRSLY, (The Skate Witches, 2018)
Sidewalk Sidelines Mini Documentary, 2018
FILMED/EDIT: Ben Powell, Jono Coote and Ryan Gray
Reading Material
Ads
Thrasher x Slam City Skates, 2021
FILMED/EDIT: Kevin Parrott
---