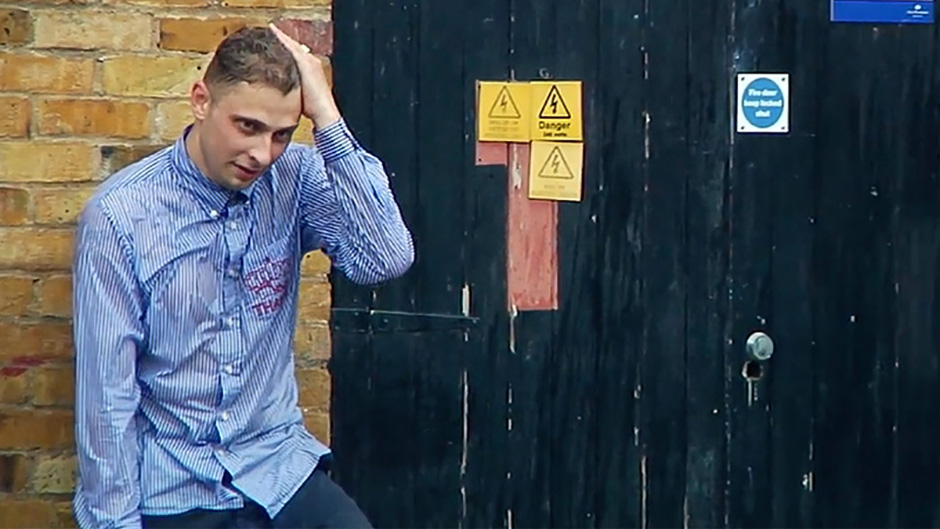 Blondey McCoy refusing to let rain stop play while filming for the Thames Terra Firma video
Blondey McCoy has been frequenting Slam City since he first started skating. Predominantly honing his skills at Southbank, Blondey would also make shop visits a daily occurrence.
The exponential rise of Palace skateboards catapulted Blondey into a global sphere of recognition before he parted ways to focus on his own brand, Thames.
Behind his public persona is still the friendly, enthusiastic skate rat we met all those years ago. He's just as stoked to be doing all of it as he was back when he couldn't wait to ditch school to be beside the river.
Watching Blondey's world unfold and his seeing his tireless creativity realised in countless projects for adidas, Thames and beyond is something we have been blown away by. We are always excited to see what's next.
Hometown: London
Video Parts
Terra Firma, (Thames Skateboards, 2021)
FILM/EDIT: Sirus F. Gahan
PALASONIC, (Palace Skateboards, 2017)
FILMED BY: LEV TANJU, MICHAEL J FOX, JACK BROOKS, AUSTIN BRISTOW, ADAM TODDHUNTER, MORPH / EDIT: TANJU
THE MERCHANDISE, (Palace Skateboards, 2017)
V NICE, (Palace Skateboards, 2016)
Endless Bummer, 2014
Reading Material
Ads
Slam city skates welcomes blondey mccoy, 2018
FILM/EDIT: Mark Jackson
Blondey mcCoy x adidas 3st at Slam City Skates, 2018
FILM/EDIT: Mark Jackson
Krooked x Slam City Skates, 2017
FILM/EDIT: Mark Jackson
---