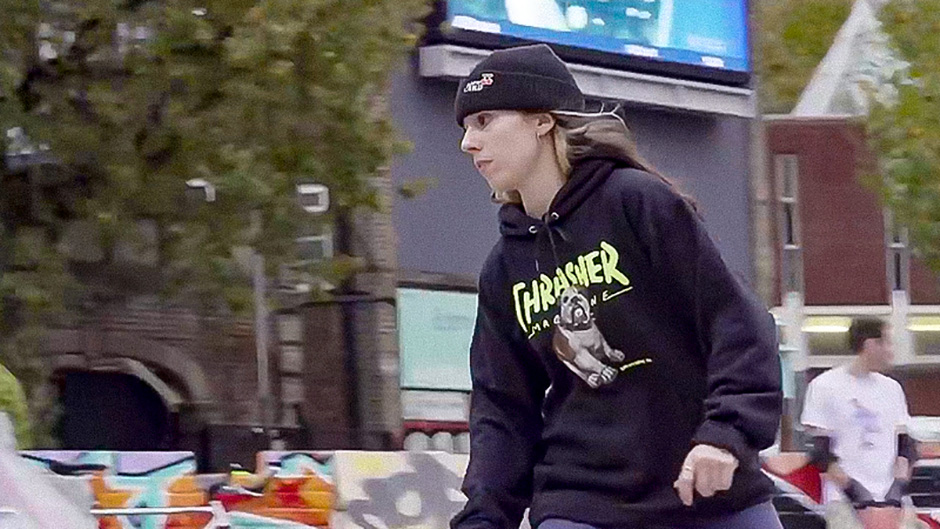 Amanda Perez at Stockwell while filming with Kevin parrott for our Thrasher collaboration video
Amanda Perez moved from Uruguay to Spain as a youth before relocating to London in recent years and finding a new spiritual home at Stockwell skatepark. We became big fans of Amanda's skateboarding from seeing her out there ripping and through the constant inspiration she put out for Blast Skates.
We were psyched when she said she was down to ride for Slam and made it official with an advert in Grey Skate Mag in September 2021.
Hometown: Uruguay
Video Parts
Blast Skates x Slam City, 2021
film/edit: Morph
Thrasher x Slam City Skates
Film/edit: Kevin Parrott
Reading Material
Ads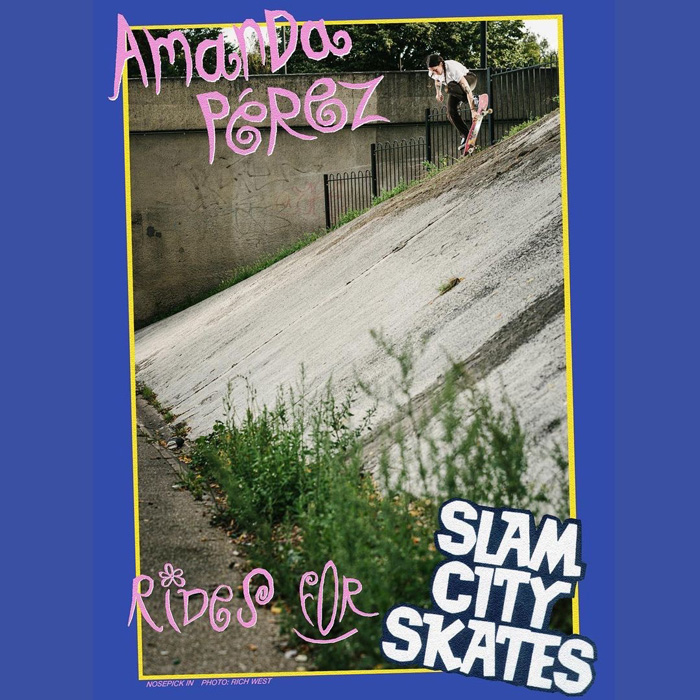 Our Welcome to the team advert for Amanda Perez which featured in Grey Skate Mag
---