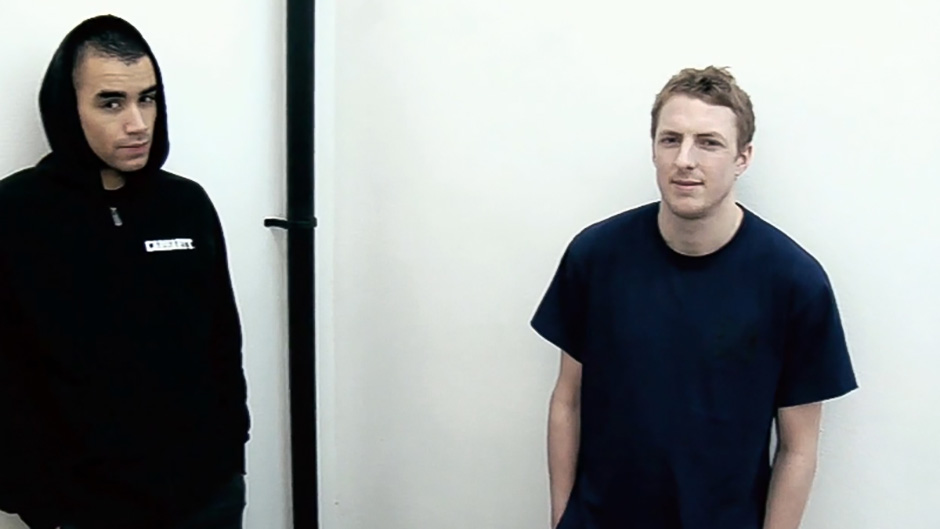 Neil Smith and Jerome Campbell in our City Of Rats video
Neil Smith has forever been one of the most pro-active members of the Slam team, a reliable force of nature who can turn it on at the push of a button.
Smithy has always been down to skate the hardest at any comp or event or to pick up the megaphone to inspire others to get some.
He is one of the most underrated skateboarders, just watch his Lost & Found part which follows Brady's opener, and you will see he has been on another level for years. We also have recent proof that he's still killing it. Apparently, Smithy was never formally asked to be on the team but in our mind he's been on almost as long as Nick and Brady.

Video Parts
The National Skateboard Co, 2016
film/edit: Ryan Gray
'Promo' (The National Skateboard Co, 2013)
film/edit: Ryan Gray
City Of Rats (Slam City Skates, 2012)
film/edit: Henry Edwards-Wood
Neil Smith's Lost Blueprint Pro Part, 2011
film/edit: Dan Magee
Make Friends With The Colour Blue (Blueprint Skateboards, 2010)
Film/Edit: Dan Magee
Reading Material
Ads
Dickies X Slam City with Tom Knox, Darius Trabalza and Neil Smith (2017)
Film/Edit: Mark Jackson
---