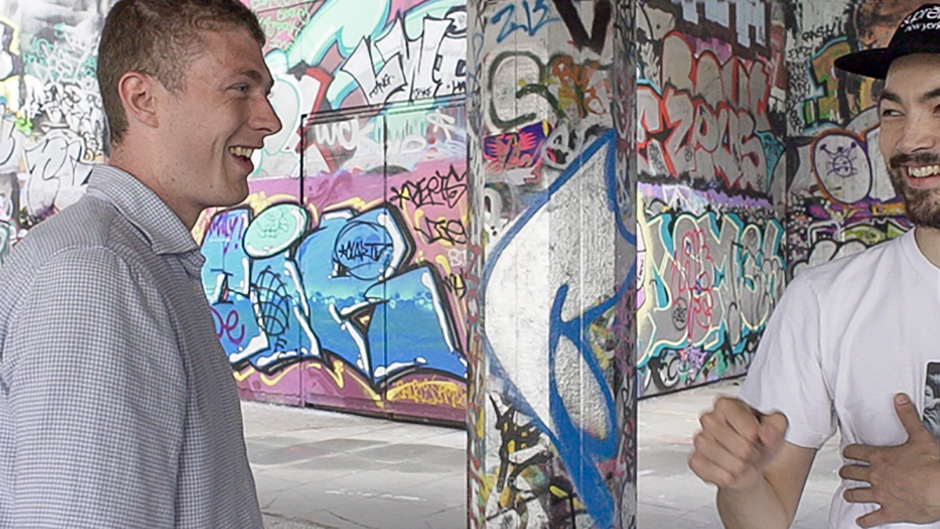 Jacob Harris pictured with Jin Shimizu at Southbank while filming for our HUF collaboration video
Jacob Harris is best known for his amazing videos including Eleventh Hour, Isle's Vase or his Atlantic Drift series for Thrasher.
We remember Jake and his crew visiting the shop when he was very young, inspired by Blueprint's Lost & Found and eager to be out in the city filming. His obsession with the craft would lead to him being a master at it and now his style as a filmmaker is inimitable.
Behind all of that work though, Jake always was and still is an amazing skateboarder. Any time a lens is turned his way, something gnarly happens. We recognised his talent and also saw how weathered his board always was. In an attempt to rectify that we put him on the Slam team back in 2014.
Hometown: London
Video Parts
Huf x Slam City Skates, 2016
Filmed / edit: Mark Jackson
Reading Material
---