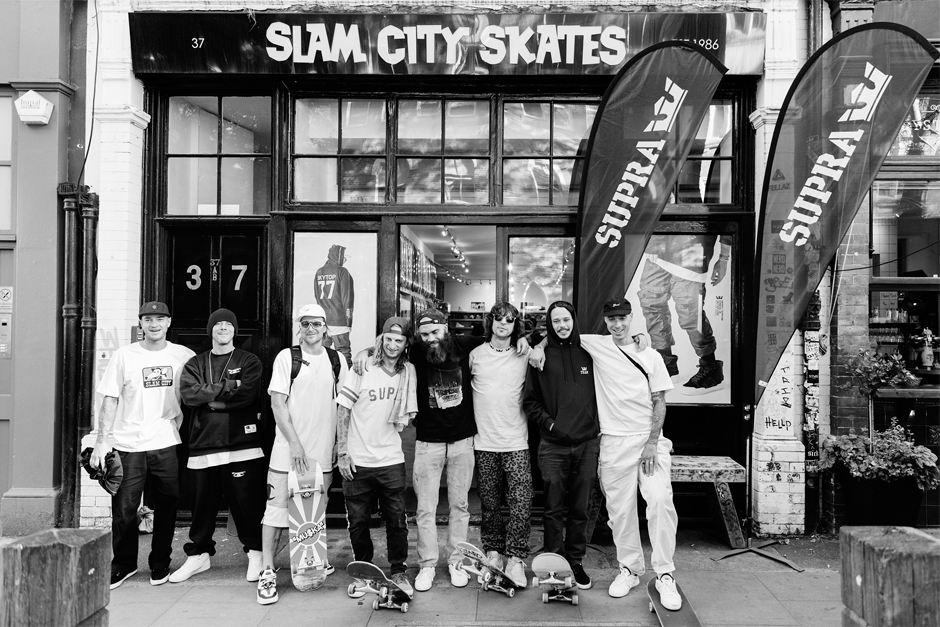 We were stoked to be a stop on the Supra Rise & Defy tour. It was amazing to have Muska and the crew in our Covent Garden Shop again. Left to right; Sascha Daley, Tom Penny, Chad Muska, Lizard King, Clint Walker, Ben Grove, Dee Ostrander and Spencer Hamilton. Thanks to everyone that came down and made them feel so welcome in London.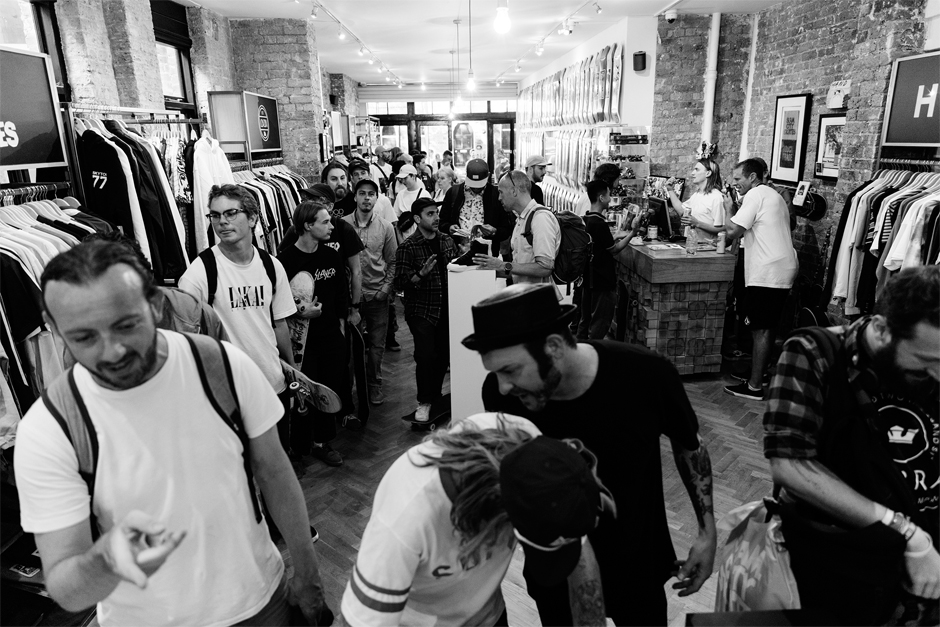 The shop was full instantly.
The man, Chad Muska. Supra Skytop 77 and a little baby Skytop.
Spencer Hamilton and Lizard King signing away all day.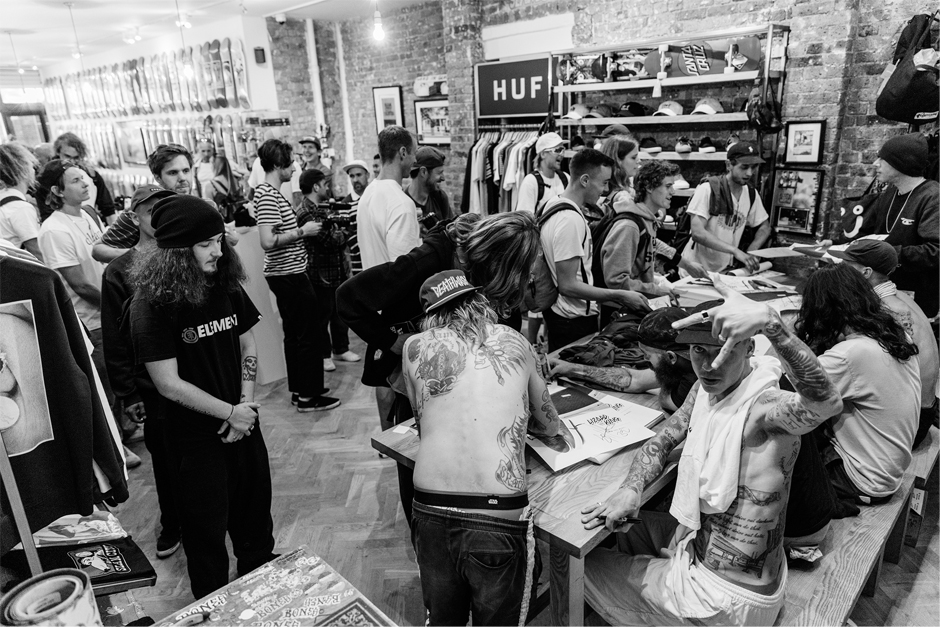 No let up.
Chad on Chad and Lizard reeling off the poses for photos.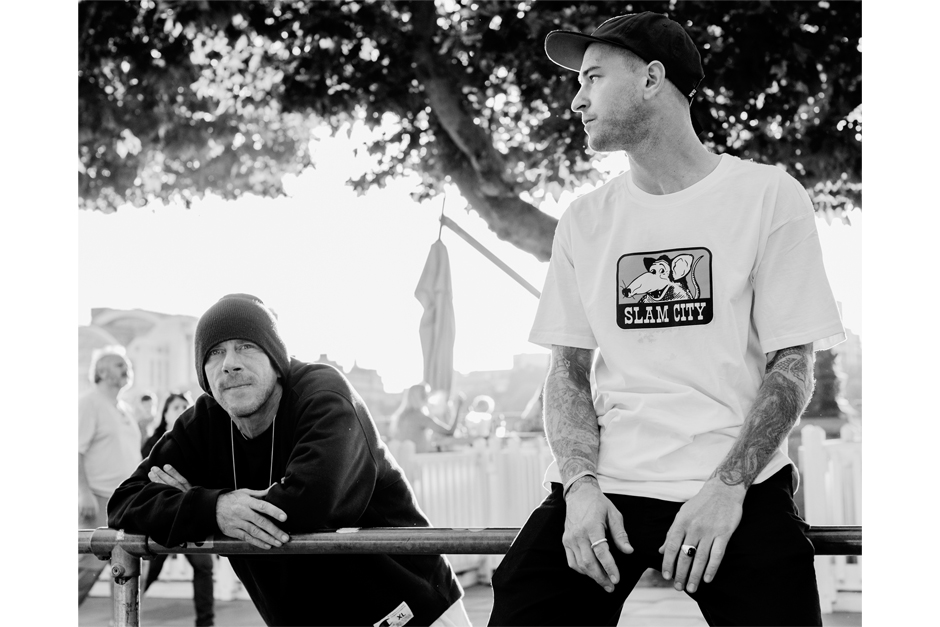 The whole crew hit up Southbank after the signing to get some clips for the Tour edit. Sascha Daley repping our Slam City Tougher Tee with the greatest of all time, Tom Penny taking in the show.
All photos by Cameron Strand.

Supra Skytop 77 available exclusively at Slam.