Converse Cons have just released a new Sage Elsesser Fastbreak Pro MId. Here is a better look at the shoe and more information about it…

Sage Elsesser smith grinds a chain-link fence in his new Fastbreak Pro Mid. PH: Jon Coulthard
Sage Elsesser is back with another colourway of the Fastbreak Pro Mid, a model from the Converse archives he has gravitated towards as his skate shoe of choice. His second Fastbreak design this year marks ten years of riding for Converse. The Fastbreak was a revolutionary basketball shoe first introduced in 1983. This court classic was made famous and popularised by Michael Jordan before he began his footwear reign with Nike. The Fastbreak predates the Jordan as a basketball shoe widely reappropriated by the skateboarding community. Just like Jordan's first pro model the Fastbreak had the grip, support and clean lines which made it the perfect skate shoe, it was also lighter than anything else around.
Sage's bold monochromatic vision for the shoe allows for contrasting white stitching to accentuate the silhouette. The whole shoe is Navy Blue, a simple and direct nod to his stage name…

Sage Elsesser's take on the converse Fastbreak Pro Mid
Each time Sage has put his name to a shoe design for Converse he has used consistent imagery to represent himself. This shoe features a gilt embossed rose on the heel, a symbol now synonymous with Sage's imprint. The rose is inspired by Depeche Mode and also a dedication to Dylan Rieder…

Rose detailing now synonymous with sage remembers dylan rieder
The rose is a consistent theme in Sage Elsesser creations, branding which emerged when he first began working on designs with Converse. More familiar imagery appears inside the shoe. The insole features gold handprints, these are from a Roberta Flack & Donny Hathaway record that is one of Sage's favourites. All of these elements add further value to an understated shoe designed to look good and be skated in.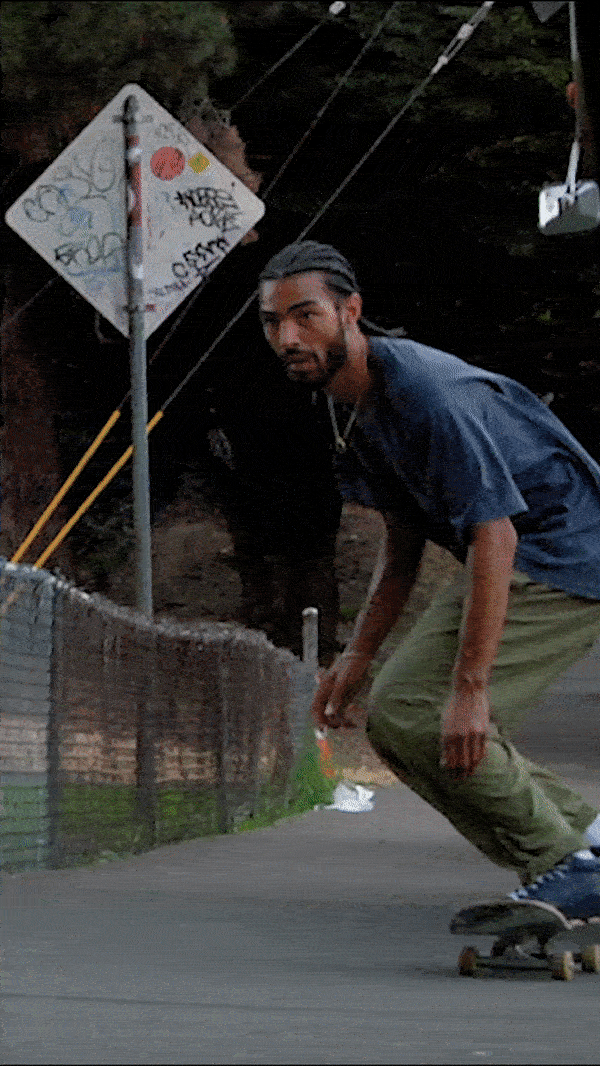 Sage Elsesser's smith grind in motion
It's great to see Sage continue to shine a light on this heritage model, keeping this iconic Mid-top with such deep ties to skateboarding in line. This shoe is one for one for the cupsole enthusiasts who favour more support.We hope you like the look of this new shoe, another clean creation added to Sage Elsesser's design portfolio. Shop for this shoe and more from Converse Cons.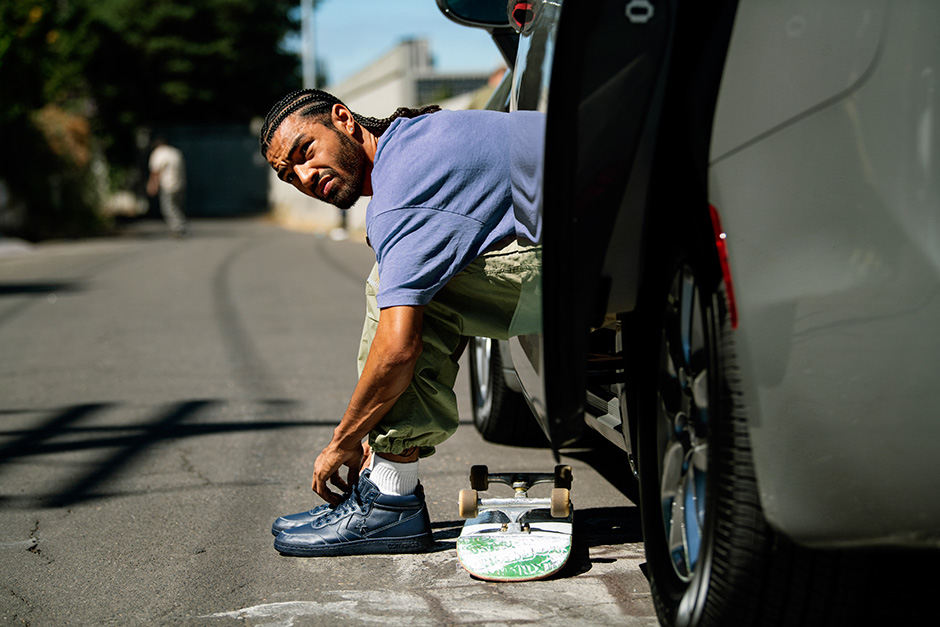 Back in 2017 we met with Sage at his home in Brooklyn to interview him. Be sure to check out our Sage Elsesser Interview from back then. For new footage of Sage watch the Supreme "Play Dead" video