Here is all of the information you need to join us for the Nike SB Trust Fall premiere…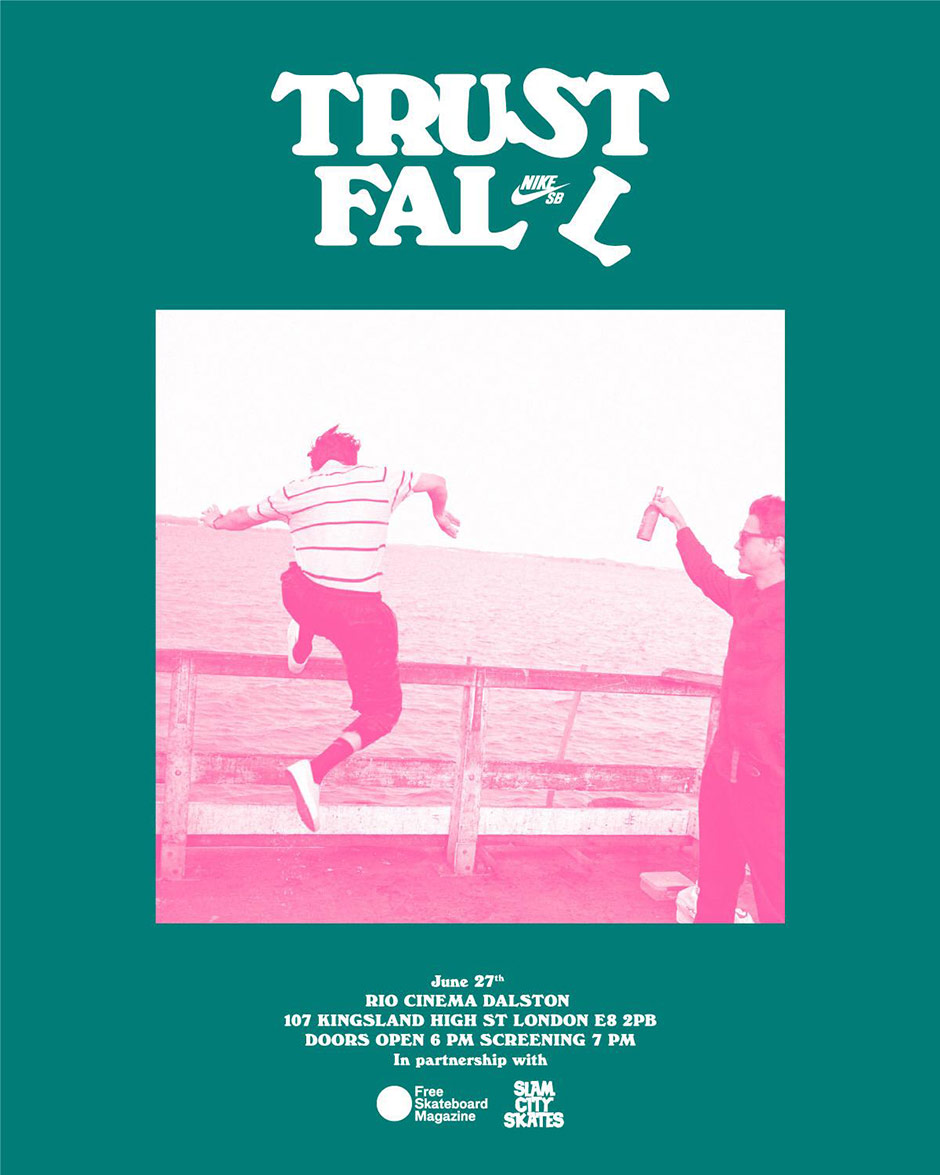 You are invited to the London Premiere of the new Nike SB video "Trust Fall". This video is going to be amazing, it was shot by Slam team rider Jacob Harris and Ant Travis and focuses on Nike SB squadron Blake Carpenter, Donovon Piscopo, Caleb Barnett, Daan Van Der Linden with two of the UK's finest Kyron Davis, Casper Brooker. More of the SB team will appear too. It's the first full length piece the Swoosh have released since the last Chronicles instalment. We are stoked to have teamed up with Nike SB and Free Skate Mag to give you this opportunity to see the video first!
The premiere will take place on Thursday June 27th at the Rio Cinema 107 Kingsland High St, Dalston, London E8 2PB. Doors open at 6pm and the screening is at 7pm. To get tickets all you have to do is come to our Covent Garden shop and collect them. They are available, one per person on a first-come, first-served basis. Come and pick up your tickets and we will see you there.