Tom Knox – FS Bluntslide
On Friday afternoon we were lucky enough to be visited by most of the New Balance UK team riders, who came to wear test Tom Knox's latest colour way of the 440 shoe.
Most of the session was captured for our Instagram stories, which you can check out in our Highlights if you missed it on the day. We also have a few photos from the session below.

Jeremy Jones – Kickflip Nose Blunt Stall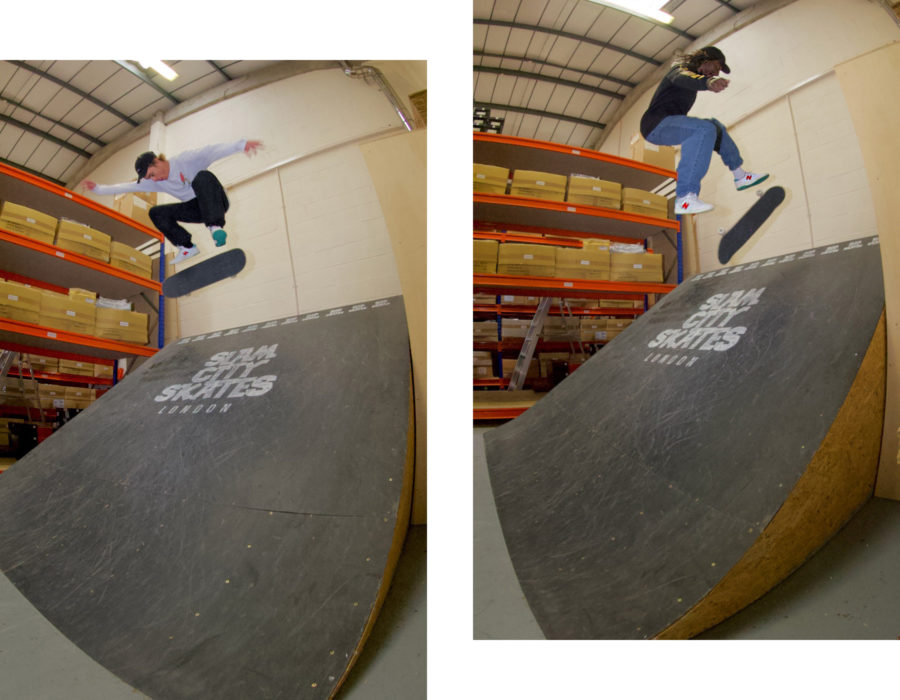 Left: Dom Henry – FS Half Cab Flip
Right: Calvin Ligono – Tre Flip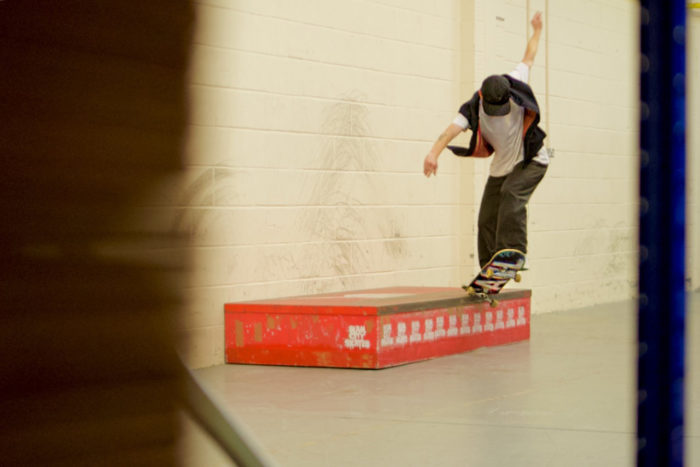 Charlie Munro – Half Cab to Front Crook

Dom Henry – FS Nollie to Switch 5-0

Josh Cox – 180 Fakie Manual Shove Out

Calvin Ligono – Front Feeble

The shoes themselves mid session
Check out the 440 Tom Knox Shoes White / Teal and more new shoes from New Balance.