Here is the NB Tom Knox launch gallery, some photos from the event which just took place to celebrate the launch of Tom Knox's first signature shoe for New Balance. It is closed out with some video highlights from the New Balance demo which took place the following day…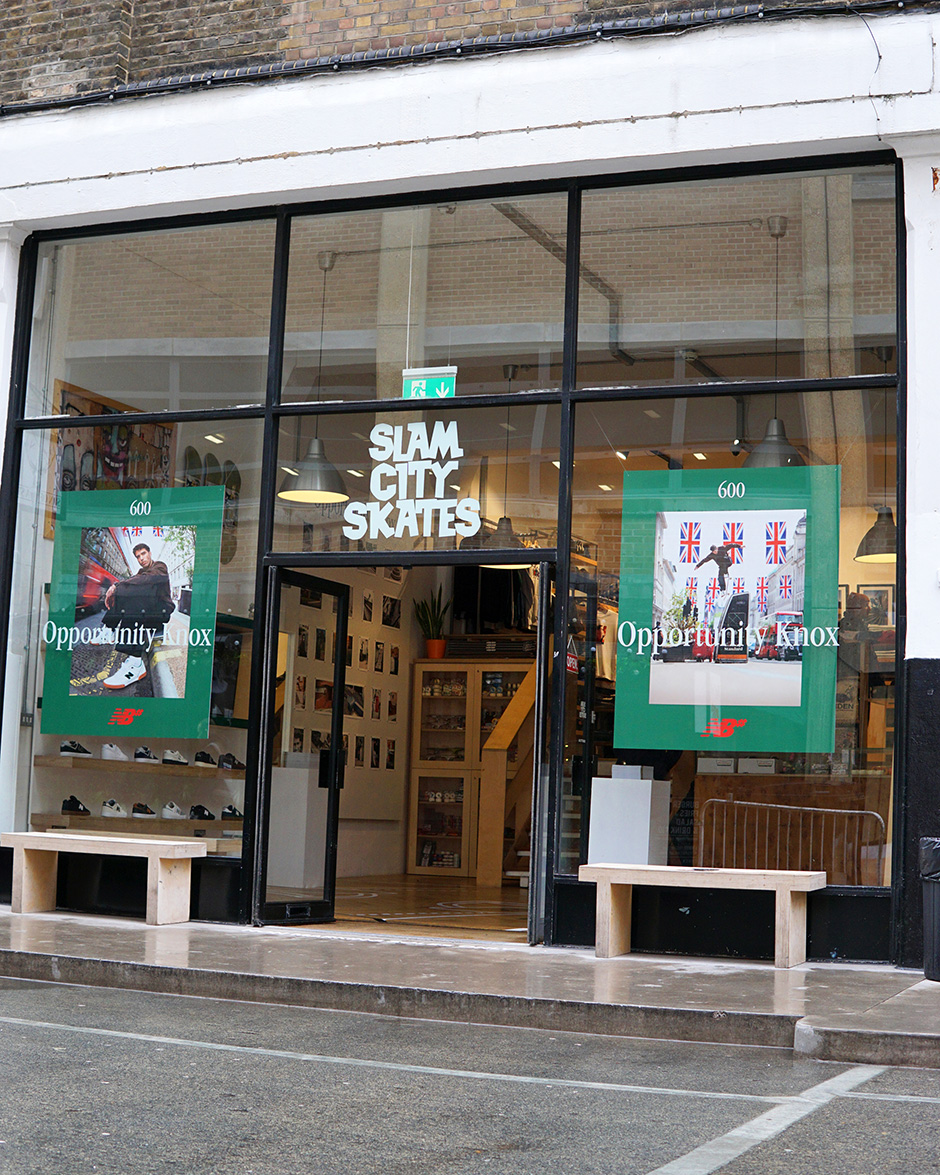 Slam City Skates with a New Balance NM600 "Opportunity Knox" window for Tom Knox
We were pleased to host this event, and to work closely with New Balance to make sure it was one to remember. There was a great turn out as crowds quickly gathered to acknowledge this milestone in Tom's career. Jacob Harris made a special retrospective to screen on the night which illustrated just how well-deserved that shoe is, and there was a zine compiled that backed that up with years of photos and a special interview by Henry Kingsford. We recommend you visit our store to pick up a copy for yourself. The night was made more special by having the gallery space opposite the shop as the main venue for the evening as we welcomed retailers from all over Europe, reconnected with many old friends, and raised a glass to one of the UK's finest.
The festivities continued the next day with an invitation for everyone to join us for a demo at BaySixty6 skatepark, a London mainstay, the significance of which we covered in our recent Catch Up Interview with Tom. The demo came complete with Ben Powell on the microphone and included some very heavy hitters including the Boss. Tom got to enjoy watching this one go down from the sidelines like the rest of the crowd after a very busy year. Take in a few photos from the weekend shot by Rich Smith and enjoy some highlights from Saturdays demo that include some Andrew Reynolds magic beneath the Westway…
Some of the many photos of Tom Knox in London which fill the zine now fill a wall in the shop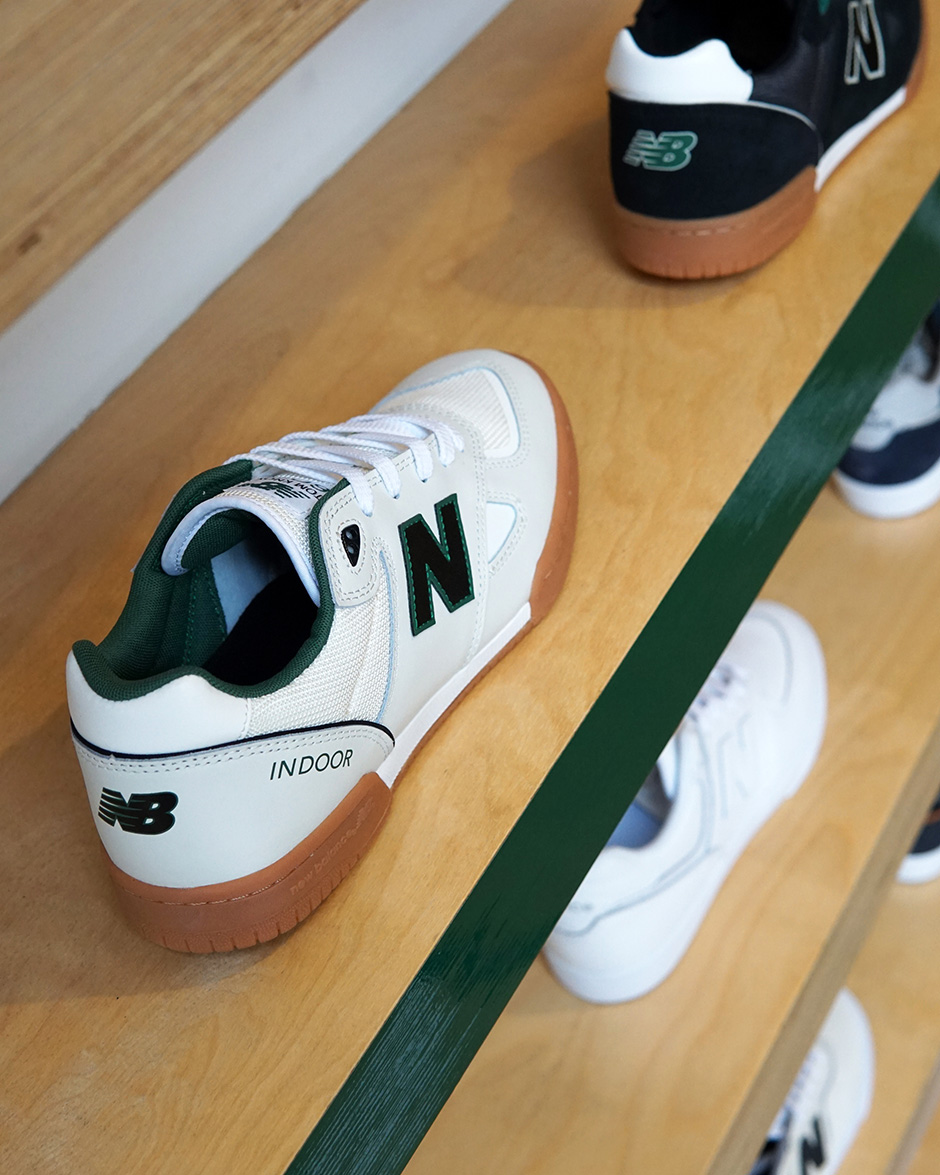 The first two colourways of Tom's New Balance 600 on the shoe shelf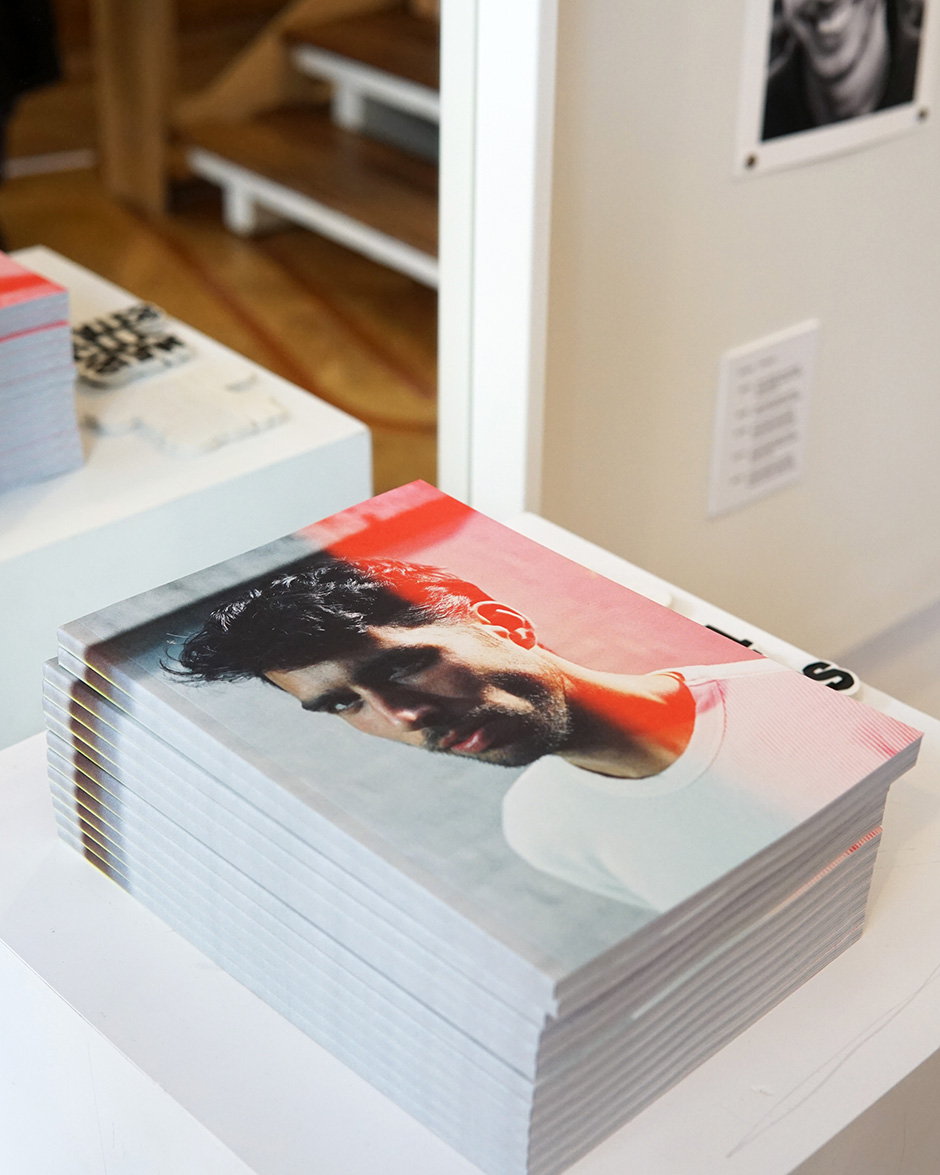 A commemorative zine featuring over a decades worth of Tom Knox photos and an exclusive interview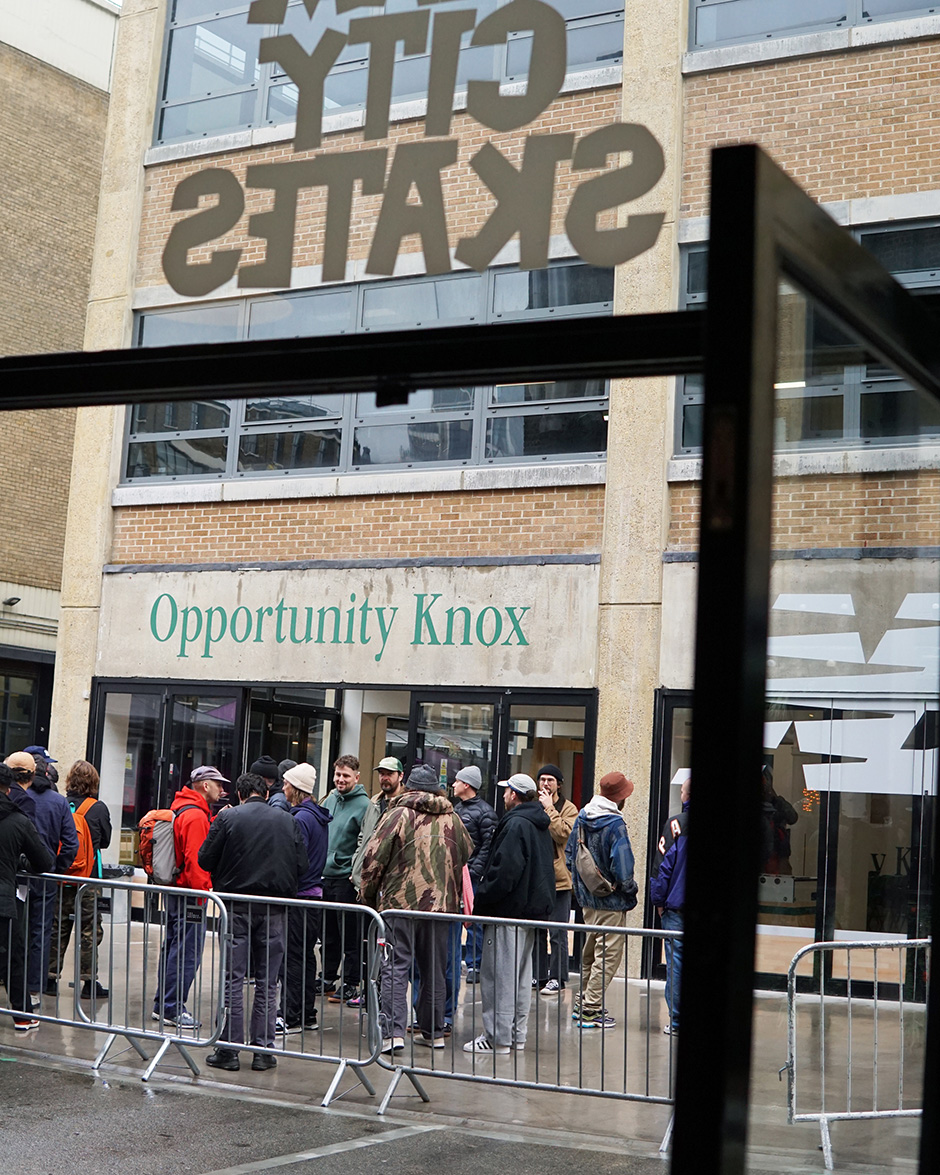 View from our front door, Tom's night was a stones throw away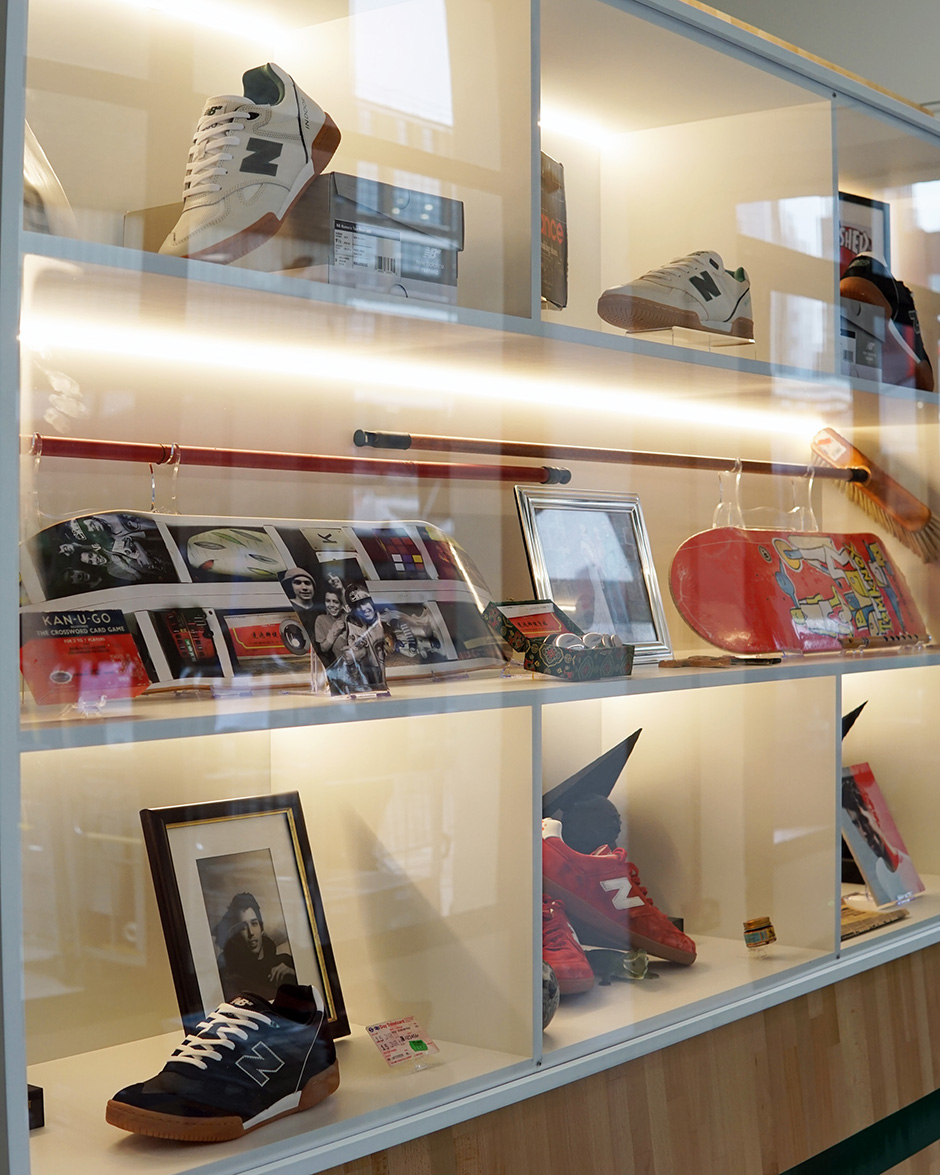 cabinets of keepsakes and ephemera added to the story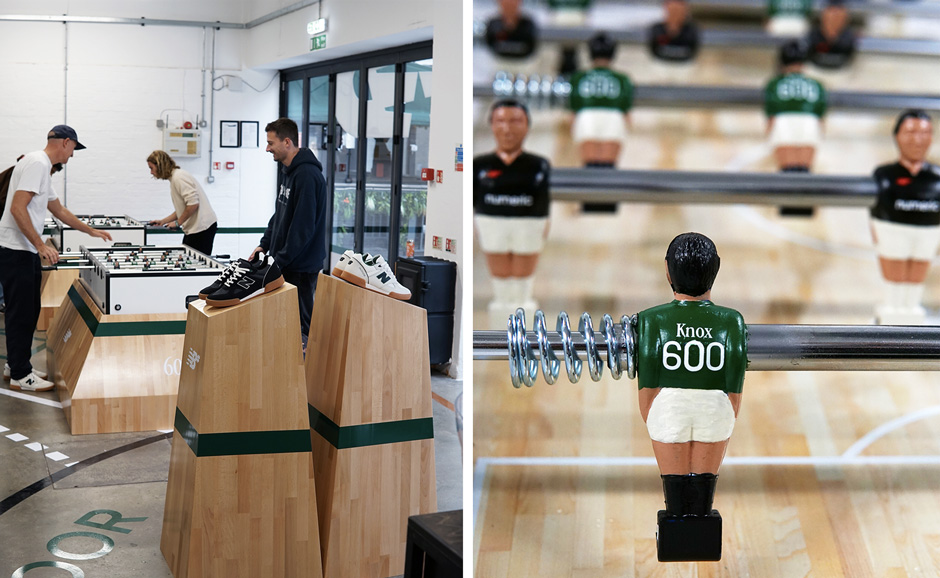 The indoor court shoe inspiration for the 600 expanded with table football and floor markings
It's a family affair, nice photo of the Knox brothers
Tom's Thrasher cover on display, the Jake Darwen photo that kickstarted his extraordinary year
The gallery space opposite filled up for the retrospective premiere
Build it and they will come. Crowds gathered quick and fast
Jacob harris raided the archives to start the party with an incredible retrospective of Tom's career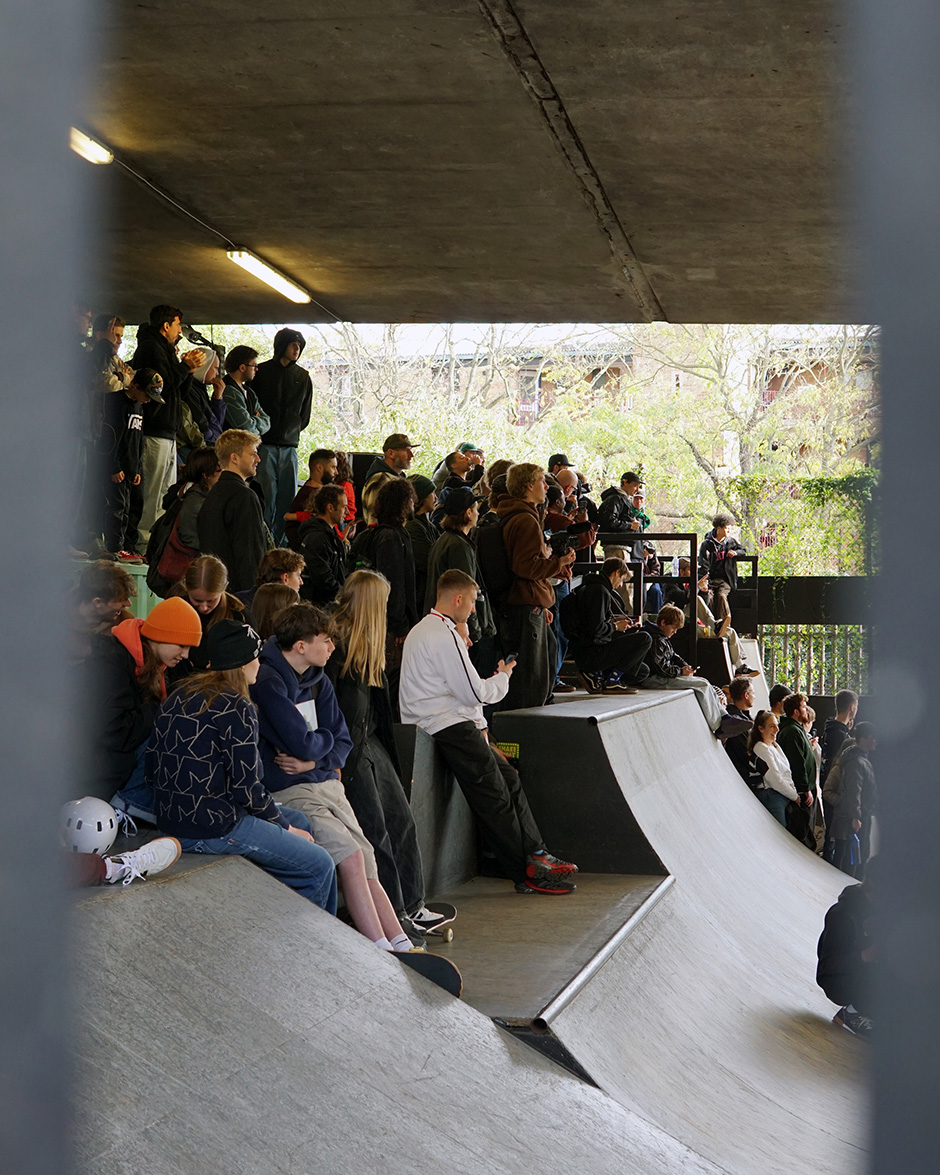 the next day crowds moved from East to West for the New Balance demo at Baysixty6 skatepark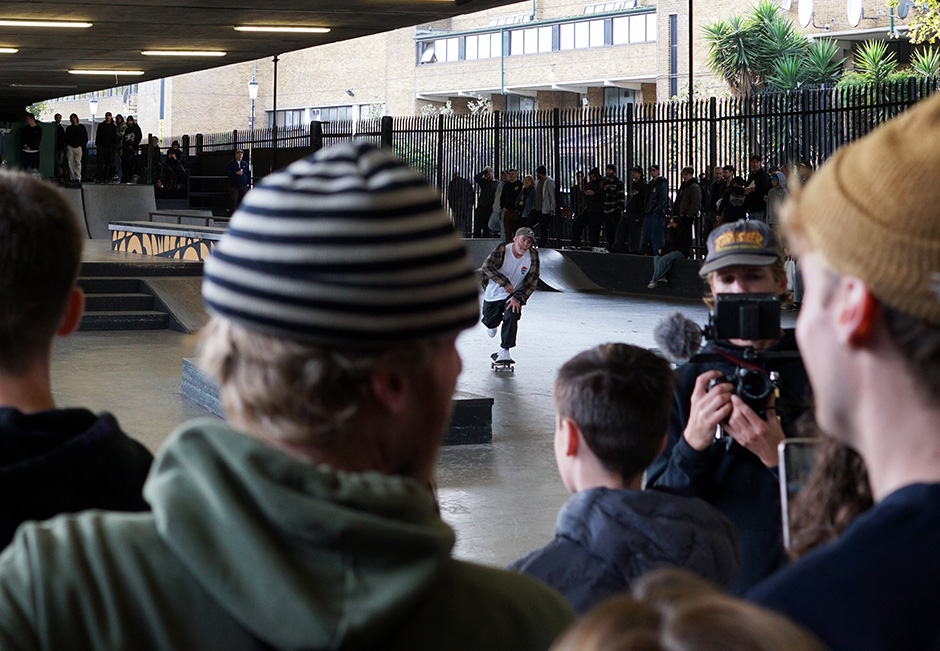 National treasure dave mackey spotted killing it as always
Some Tom Knox New balance 600s lined up behind a battle scarred wall of perspex
New Balance Tom Knox NM600 London Demo at BaySixty6. Skateboarders in order of appearance: Andrew Reynolds, Charlie Birch, Dave Mackey, Justin Henry, Charlie Munro, Martin Sandberg, Massimo Cristofoletti, Dom Henry, Dee Collins, Tyler Surrey
---
Thanks to everyone who came out to mark this occasion, it was amazing to have so many visitors in town, with a real event, and demo to look forward to. Thanks so much to Seb Palmer, Dave Mackey, Mark Baines, and everyone at New Balance who made this possible. Finally thanks of course to Tom Knox for the years of inspiration.
Shop for Tom's new shoe and more from New Balance.
For further reading involving Tom Knox check out: Catch Up With Tom Knox, Lineage: Tom Knox interview.