Here is a closer look at the new Converse Cons x Carhartt WIP capsule. Converse Cons have teamed up with Carhartt WIP to create two shoes which harmoniously merge the identity of both brands. Each company has spent over 100 years building their definitive aesthetic and they align incongruously on the two well-established silhouettes we have just received. Check out the new One Star Pro and Fastbreak Pro from this well-thought-out joint effort…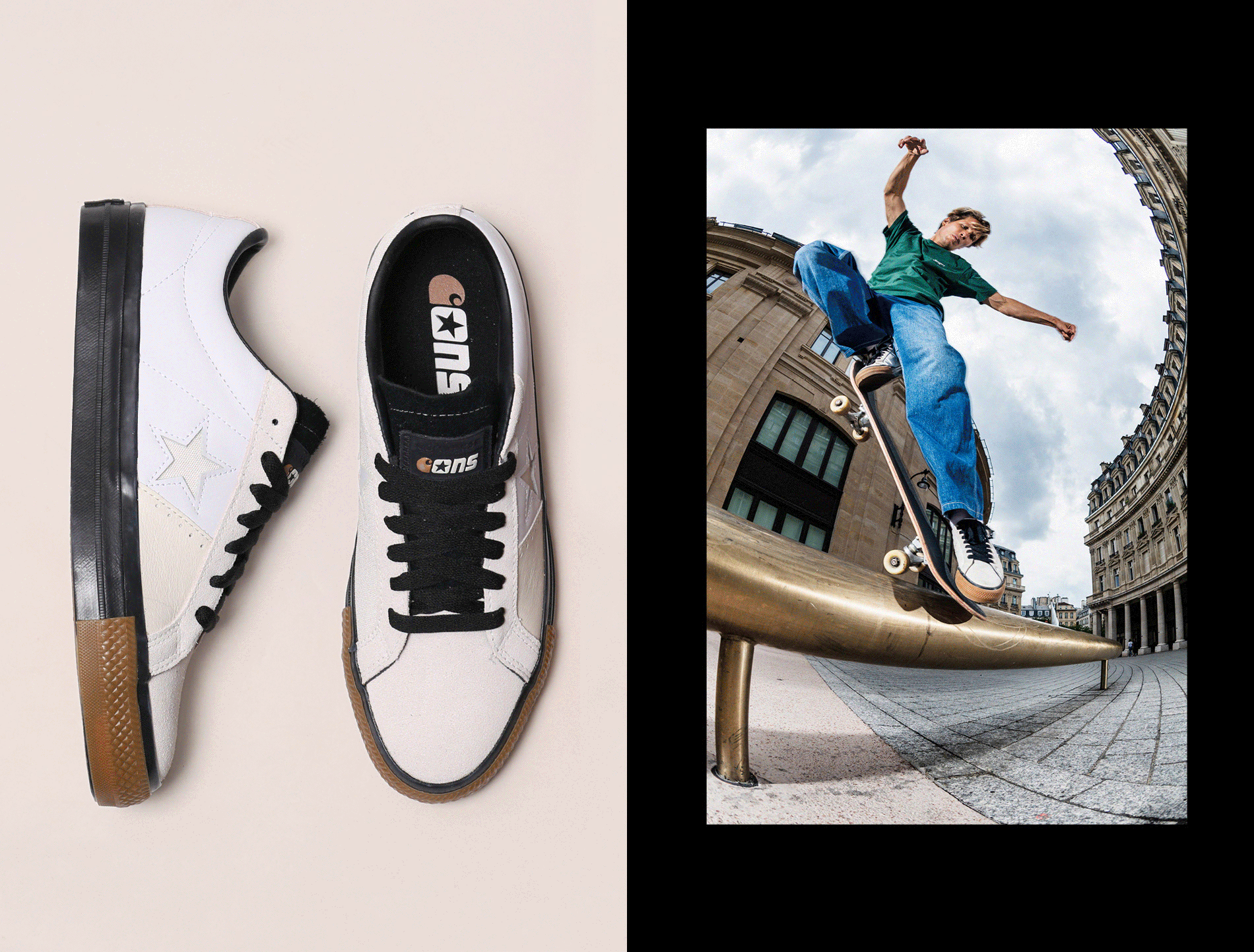 Felipe Bartolome grabs melon in the Fastbreak. Sylvain Tognelli bar hopping in the One Star. Photos: Alex Pires
The two Converse shoes chosen as a canvas were the One Star Pro and the Fastbreak Pro. The One Star is an evolution of the All Star, it was introduced in 1993 and quickly gained popularity as a shoe of choice for fans of the Grunge scene due to Kurt Cobain being pictured in it. Clean lines, suede uppers, a gum rubber sole and their distinctive toe-bumper meant the One Star also translated as a great skate shoe. Skateboarding's love affair with the shoe can be traced back to Guy Mariano's part in Mouse which had us scouring sport shops to get a pair.
The Fastbreak was a progressive basketball shoe introduced in 1983. Interestingly it was popularised by Michael Jordan. Way ahead of it's time, the Fastbreak's design lent itself perfectly to skateboarding demands, predating Jordan's Nike pro shoe as a court classic reappropriated by the skateboarding community. It is a smart choice as a second shoe to work on, one for the cupsole enthusiasts who favour more support.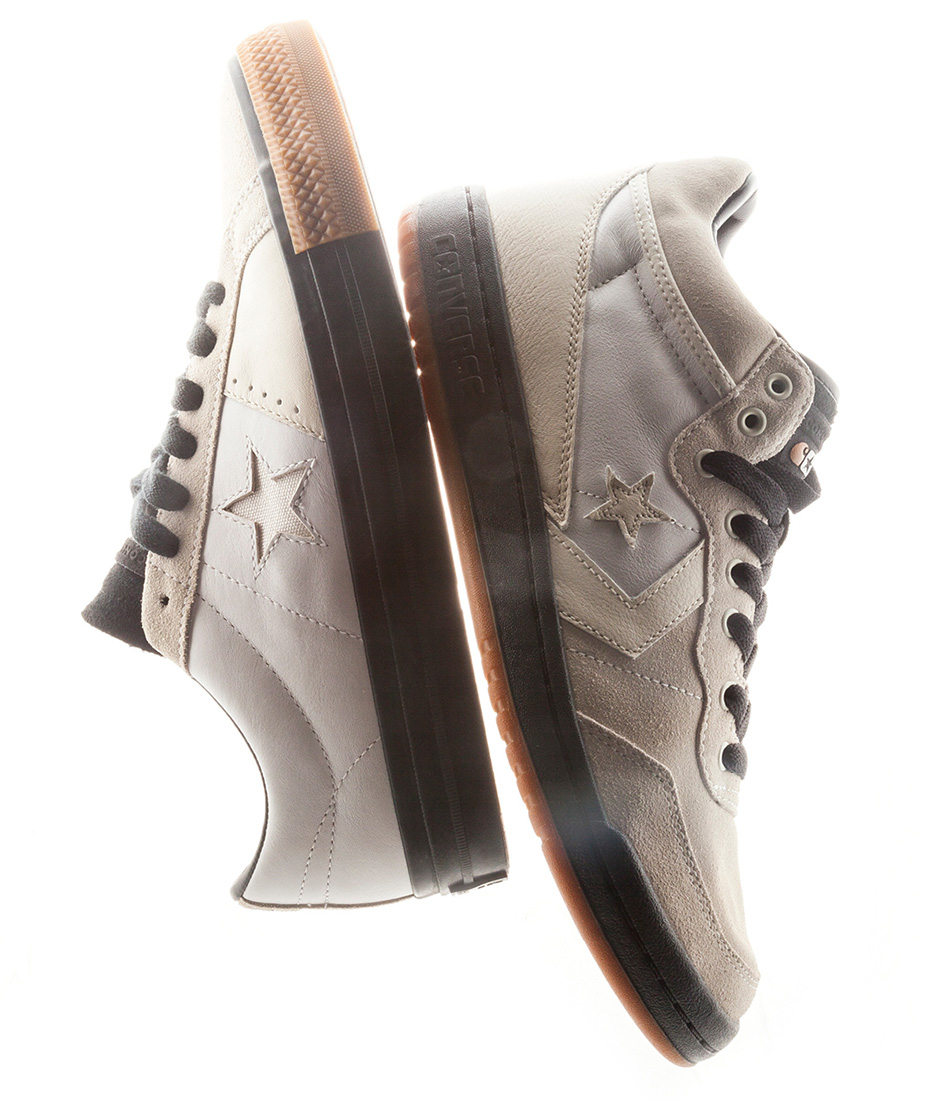 The Converse Cons x Carhartt WIP One Star Pro and FastBreak Pro Sole to Sole
The monochrome colour choice for this project makes it cohesive. All white uppers rely on a variety of materials to accentuate the build of each shoe. The predominantly suede upper of the Fastbreak is punctuated by a leather side panel. The One Star is equal parts suede and leather, the iconic cutout star on its side panel which helped coin their name reveals canvas beneath, a material synonymous with both brands.
Each shoe boasts a contrasting black sole unit aboard the grippy gum rubber sole the Converse legacy is built on. This gum rubber divide is visible from the side on the Fastbreak whereas the One Star's prominent toe-bumper is a completely gum rubber wrap. The honey colour of the gum rubber, further enhanced by it's background references the brown of the Carhartt logo and the rugged duck canvas they are famous for. Co-branding for this project was a no-brainer, with Carhartt's instantly recognisable 'C' being used on the CONS spellout on the tongue patch and insole. Each shoe also features a debossed iteration of the Carhartt 'C' logo on the heel. Converse CX foam insoles have been dropped into both shoes for improved cushioning.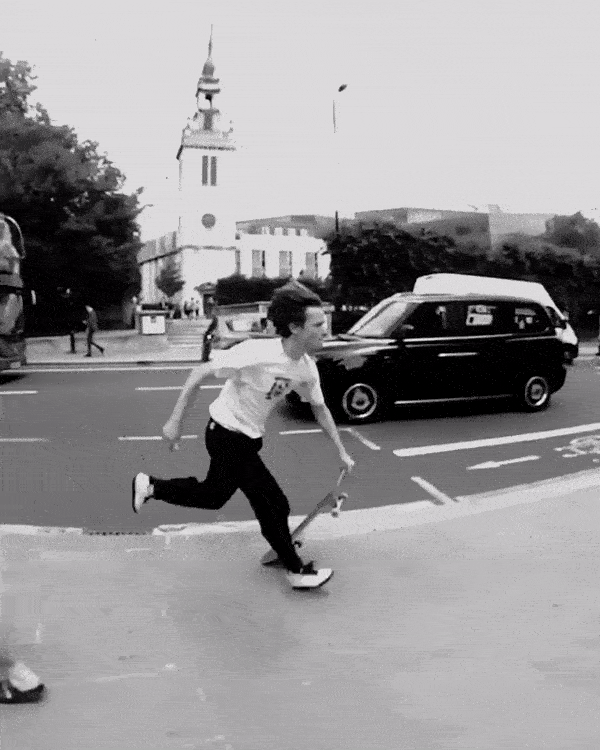 Some quick kerb action from Matlok Bennet-Jones in the Fastbreak. Filmed By: Sirus F. Gahan
Carhartt started looking after a skate team way back in 1997 and Converse have been a haven for some of the best to ever do it since 2009. Both companies also share team riders like Roman Gonzalez, Felipe Bartolomé, Rémy Taveira, Sylvain Tognelli and our friend Matlok Bennet-Jones shredding above. Converse and Carhartt began life with an entirely different target audience but have evolved to fully support skateboarding, their products already valued and adopted by our community. This organic feeling collaboration makes perfect sense for these brands with such a deep interwoven history, an alliance of two iconic cornerstones.
This capsule has arrived just in time for spring, consider making one of these your next skate shoe. Check out this new One Star and Fastbreak as well as more from Converse.

---