The vegan-friendly Blondey adidas Superstar 80's have a skate-ready clear TPU upper. Vegan suede tongue, 3 stripes and heel tab. A gum shell toe, gold foil Blondey at the sidewall and stitched river Thames insoles complete the timeless silhouette. The pack includes 3 pairs of tall socks designed by Blondey. The blue pair features 'Piccadilly' & 'Oxford', the red 'St. Giles' & 'Cambridge', all Circuses around Central London. The white pair has 'Blondey' & 'adidas'.
As Blondey's shop sponsor and friend we are very proud of this moment for him. He's spent the last 6 months travelling around the world to filming for the full length part below. Filmed by Austin Bristow. Intro / Outro filmed by Mark Jackson.



Our rainy December Midnight release at our Covent Garden Shop. Photos Henry Kingsford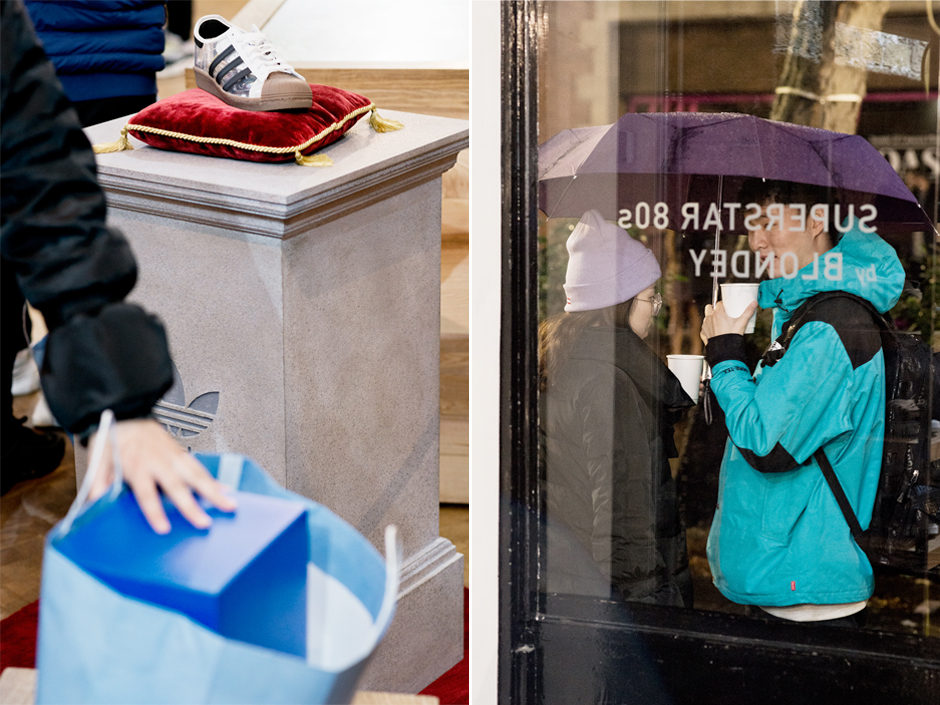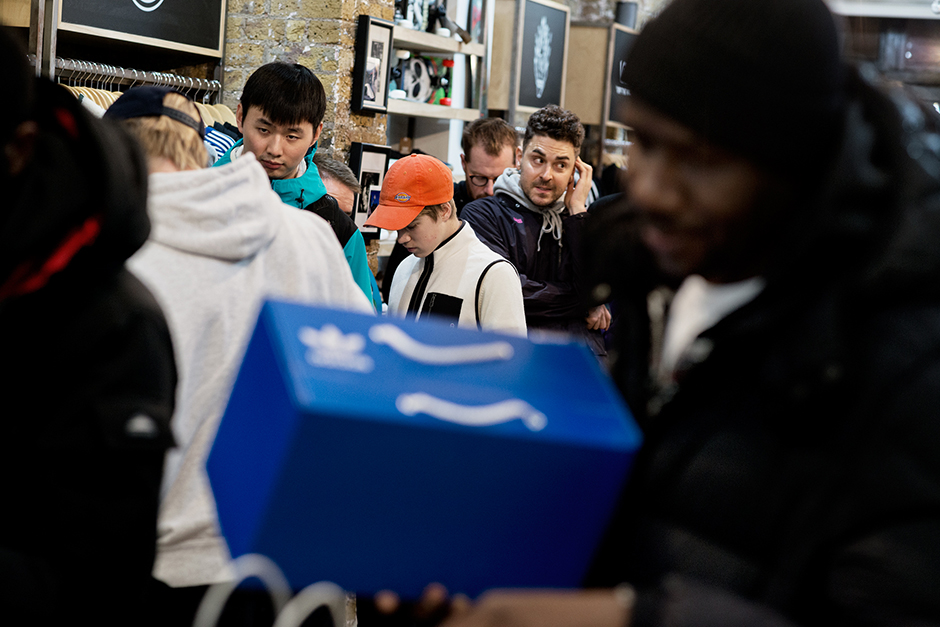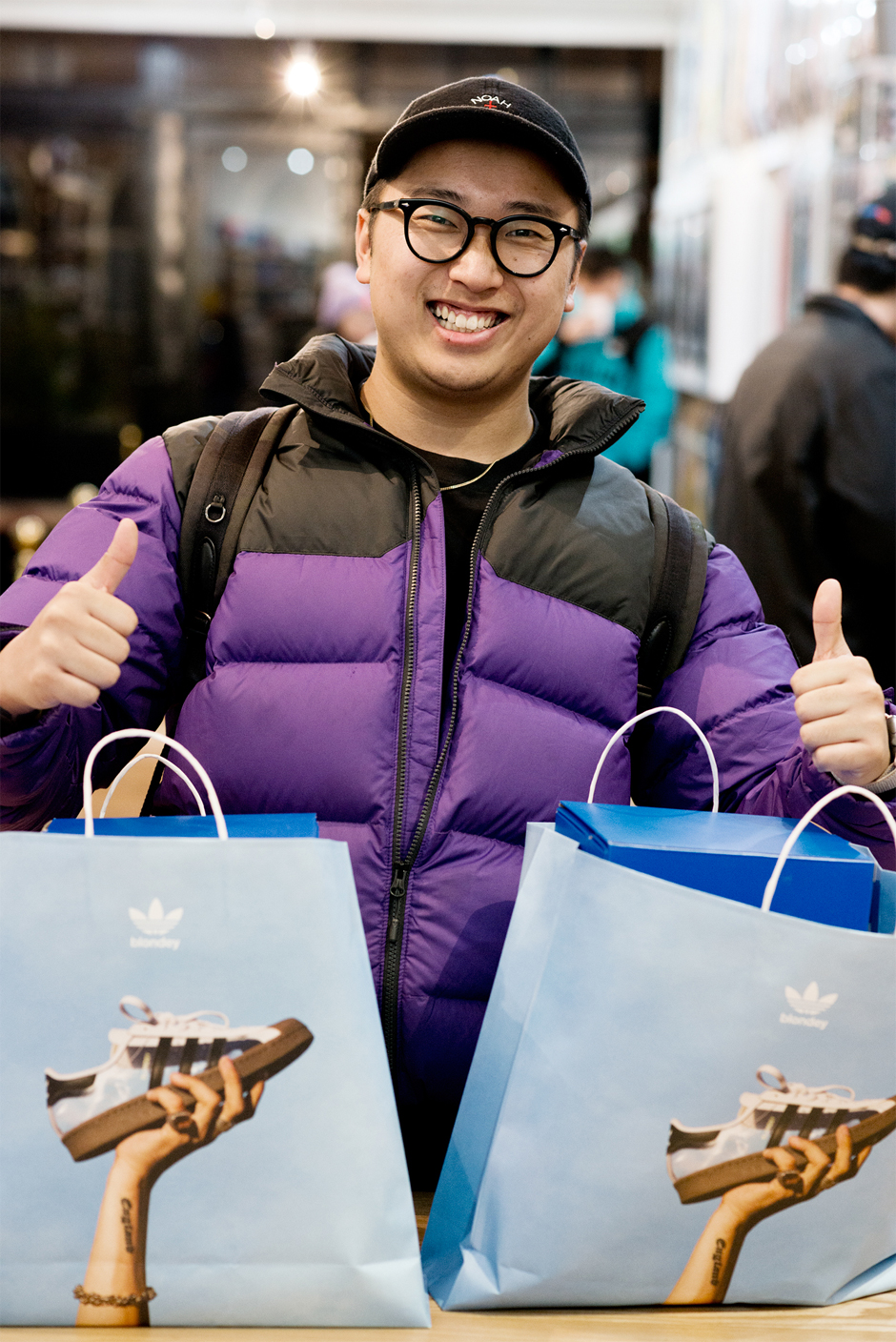 adidas Superstar 80's X Blondey product shots.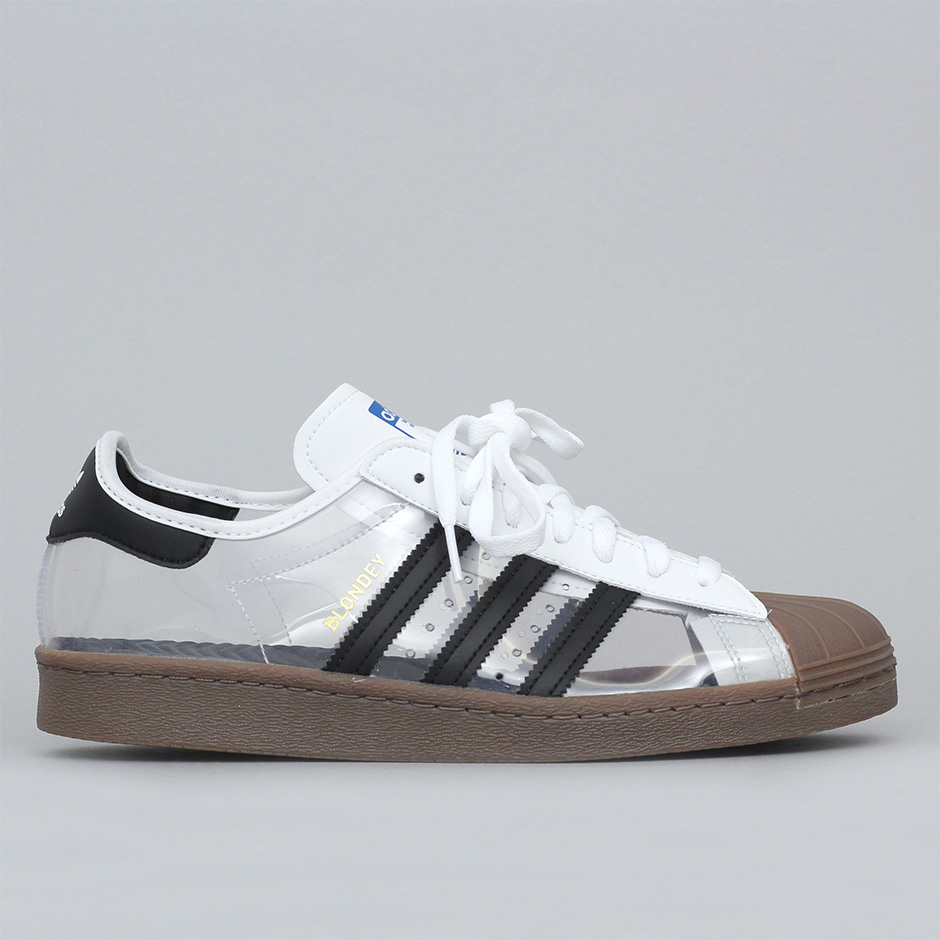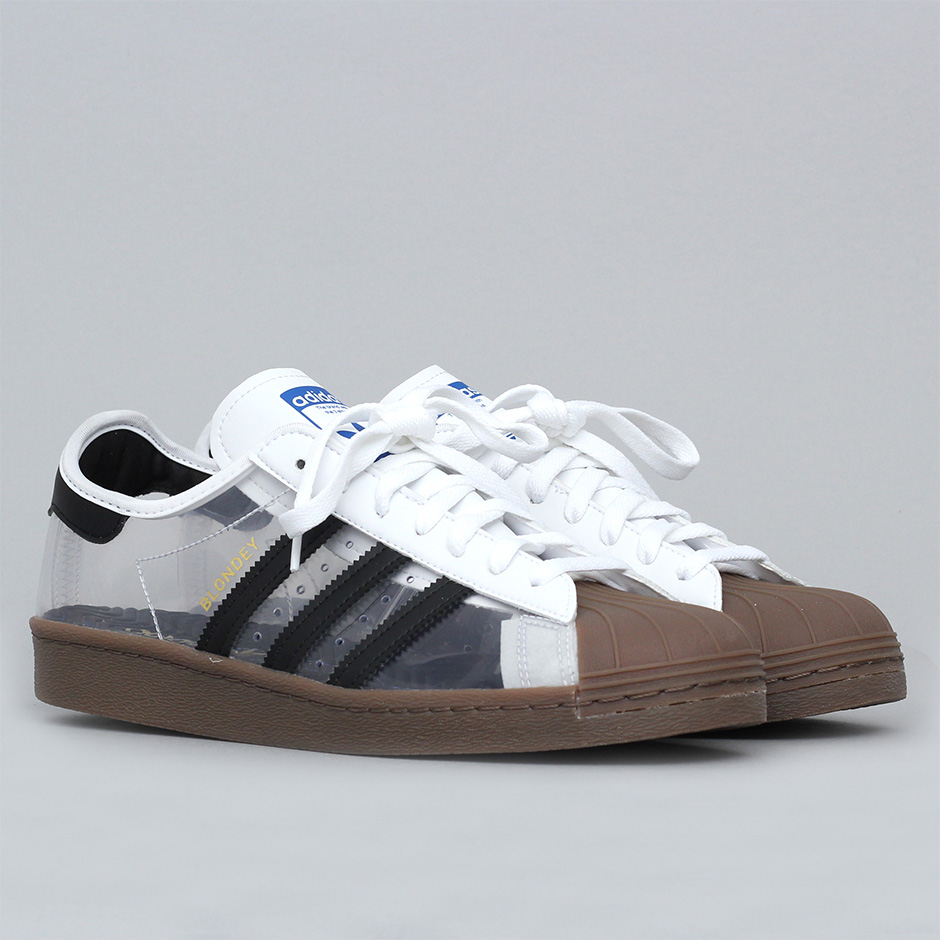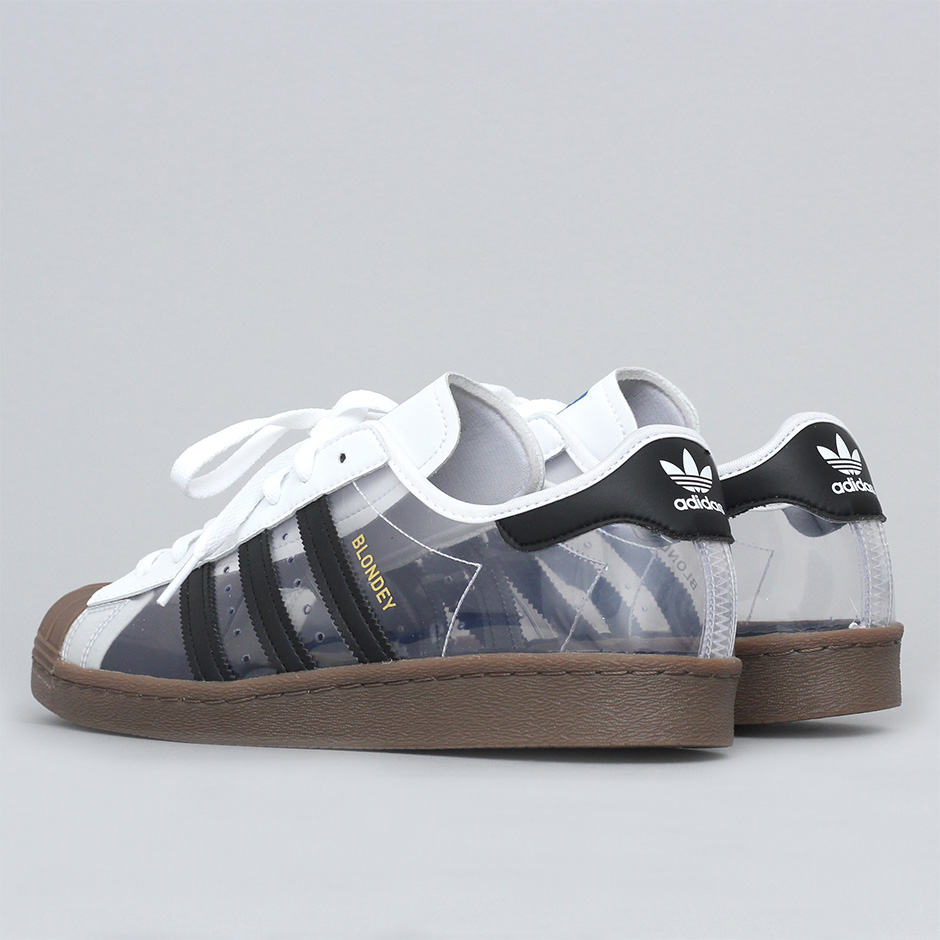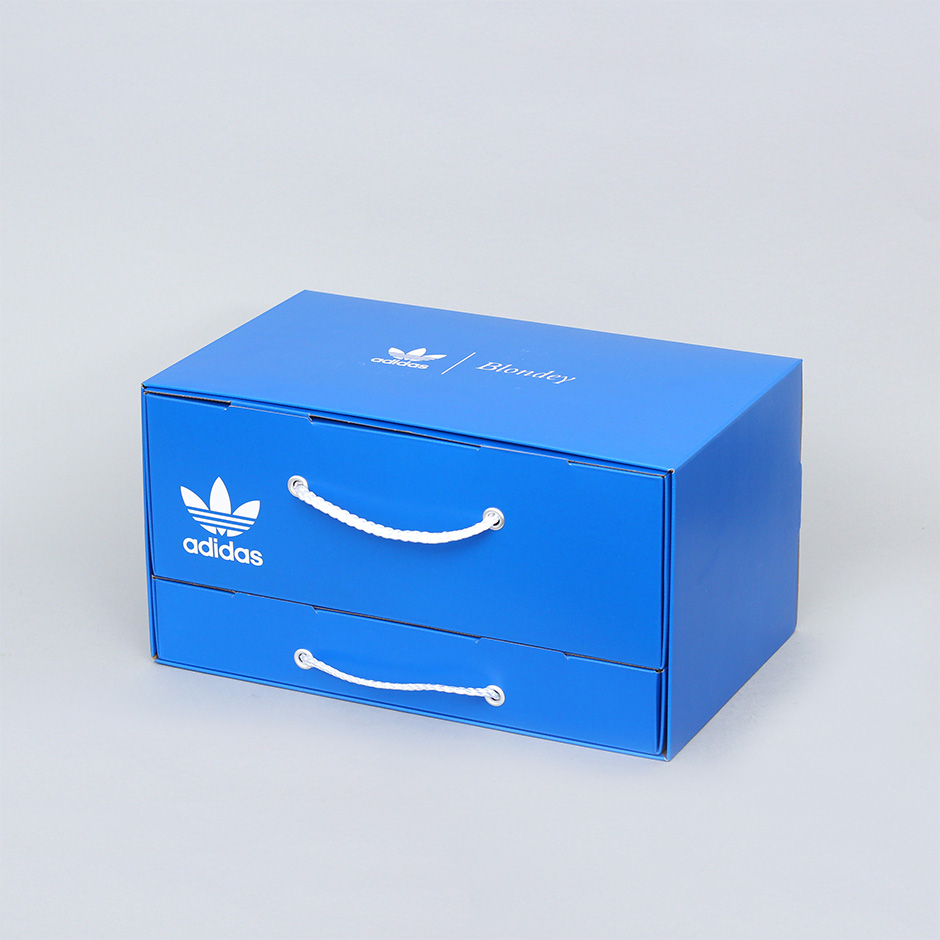 Thanks to adidas Skateboarding for working with us on this one.